Last Minute Star Wars Battlefront Release Details
There's never been a better time to be a Star Wars fan. Star Wars: The Force Awakens, the first new movie in the franchise in a decade, is almost here. Also, there's tonight's Star Wars Battlefront release, which is sure to have gaming-specific stores stuffed with franchise fans.
Star Wars Battlefront isn't is a re-released high-definition remake of an old title from the Xbox One and PS4. Thankfully, Disney, publisher Electronic Arts and developer DICE knew better than to try that. Instead, Star Wars Battlefront is a massive re-imagining of the franchise for new video game consoles. The list of vehicles included in Star Wars Battlefront is extensive; the number of online play modes in the game are vast. In the title, gamers are a lowly solider trying to survive notable battles from the movie series. Through power-ups, players can become their favorite heroes – like Luke Skywalker. They can also become the most dangerous villains to roam the galaxy, like Darth Vader.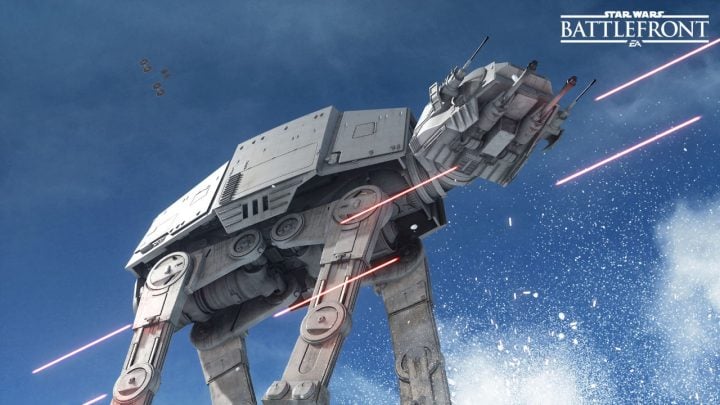 Read: Star Wars Battlefront Tips to Level Up Faster
Here's are some last-minute Star Wars Battlefront release details to consider before the game's release tomorrow morning.
Star Wars Battlefront Release Events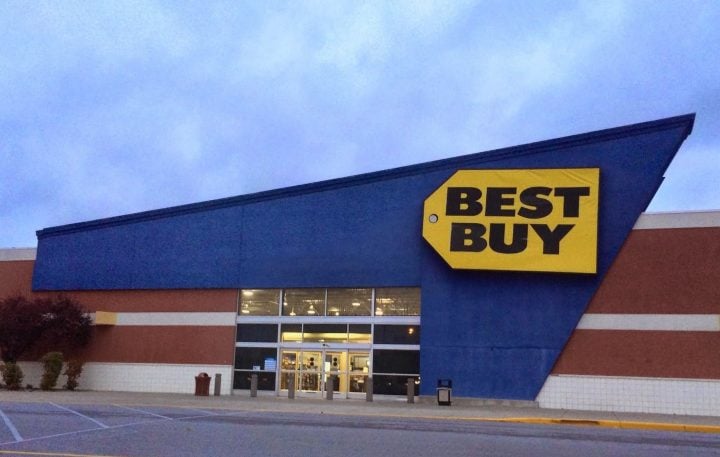 Video game retailer GameStop isn't forcing users to wait until tomorrow to pick up their game. Instead, tonight its stores will stay open late, letting anyone brave enough to stand out in the cold November elements to get their copy of Star Wars Battlefront. You can find a store staying open late with this tool. On the East Coast of the United States, GameStop shoppers can expect to get their copy of the game at Midnight. Central Time, Mountain Time and Pacific Time users can expect their copies at Midnight EST as well.
Best Buy will let shoppers pick up their copies of the game tonight, following the same schedule as GameStop. One difference is that it's cutting the cost of purchasing a 12-month subscription to Sony's PlayStation Plus for buyers. You need PlayStation Plus or Xbox Live to enjoy the game's online modes. Funko Pop characters are being given to anyone who purchases the a PS4 Star Wars Battlefront PS4 bundle for $399.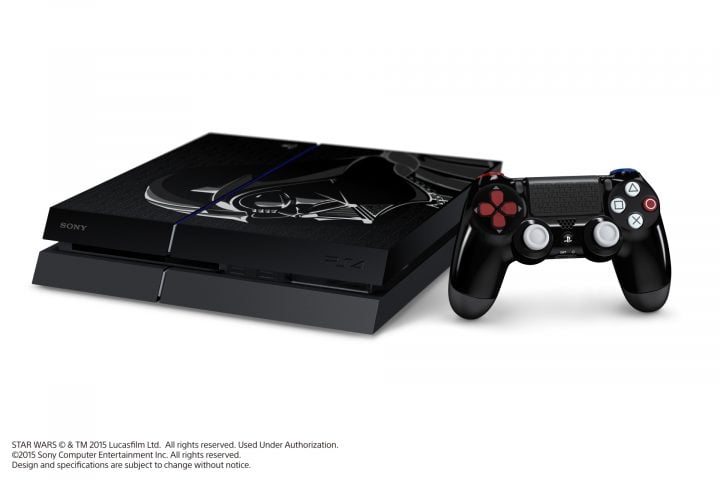 Most Wal-Mart locations stay open 24 hours a day anyway, meaning their shoppers should be able to just walk in and pick up their game or bundle. Target and other department stores won't be handing out pre-orders until November 17th when their stores regularly open.
Undercover Star Wars Battlefront Deal
Shoppers who make their purchase with a My Best Buy Membership get $10 in rewards for making their pre-order there. Members of the store's Gamers Club Unlocked program get 20% off the game itself. That'd be the lowest price players could expect for months if we weren't already in the early stages of the holiday shopping season.
Sony has that Star Wars Battlefront Bundle for $399. If you wait, Best Buy will offer that same console bundle – complete with a deluxe version of the game for $349.99 on Black Friday.
Microsoft doesn't have an Xbox One Bundle for Star Wars Battlefront. In fact, it seems the company isn't even allowed to promote the game. To get around this limitation, the company has a blanket deal on new games. Anyone that buys a new Xbox One from GameStop gets a new game absolutely free. To be clear, this game doesn't have to be Star Wars Battlefront, but it can be. The deal expires this coming Sunday.
Read: Stealthy Xbox One Deal Arrives for Star Wars Battlefront
Star Wars Battlefront Companion App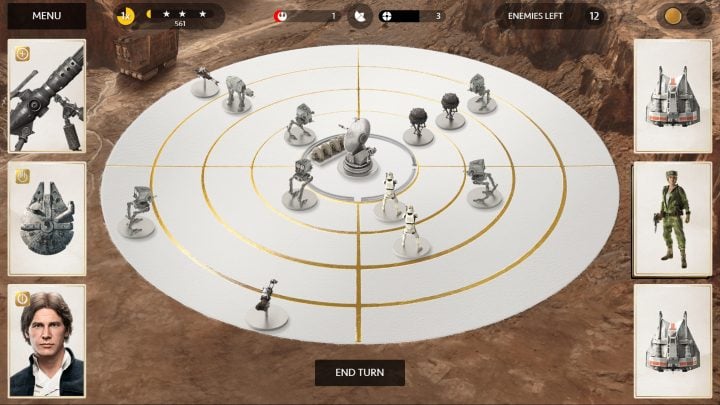 Before heading off to any midnight release parties or celebrations, download the Star Wars Battlefront Companion app to your iPhone, iPad or Android device.
A special game inside the companion allows users to earn credits and currency to use the PC and console version of the game. The combat in the companion app is based on Star Cards, which are available for use in the game's multiplayer modes as well. There are 50 different Base Commands levels to make it through. The companion app is absolutely free.
Buy A Subscription & Other Details
Remember that if you're looking to play Star Wars Battlefront online you'll need a subscription to PlayStation Plus or Xbox Live Gold. Xbox Live costs $59.99 a year. PlayStation Plus has a $49.99 a year price tag. There are ways to purchase month-to-month subscriptions too for $9.99. Playing online on any console these days requires a membership to an online gaming service.
With some recent releases – mainly Halo 5: Guardians – you need to be on two different consoles with two different copies of a game to play with your friends. Star Wars Battlefront has split screen play. This means that with one console and one copy of the game, you can play with your friends. If this sounds like something you might do, look into purchasing a separate Xbox One or PS4 controller, both start at $59.99 on Amazon.
Read: Star Wars Battlefront Release Date – 11 Things Buyers Need to Know
Good luck with the Star Wars Battlefront release. Unfortunately, Star Wars Battlefront isn't coming to the Xbox 360 or PS3.

As an Amazon Associate I earn from qualifying purchases.