Last Minute Surface Book & Surface Pro 4 Release Date Tips
Exactly twenty days ago, Microsoft stood on stage at a former United States Post Office in New York City and unveiled is 2015 devices. The morning started with the Microsoft Band 2 and new Lumia 950 & Lumia 950 XL smartphones. The company ended that briefing with not one, but two devices that it hopes will give Apple some competition in the high-end notebook space. Those devices are finally arriving on store shelves; the Surface Book and Surface Pro 4 release is today.
The Surface Book is Microsoft's formal entry into the notebook space. It has a keyboard dock with its own batteries and ports. Unplug the Surface Book from its dock and it dynamically switches between its two graphics processors. The Surface Pro 4 is Microsoft refining the Surface Pro 3, giving it a vibrant, bigger display and a thinner body.
Read: Microsoft Surface Book Impressions
Excitement for the devices seems to be at an all-time high. Here's what you need to know about the two devices today: Surface Book & Surface Pro 4 release day.
Surface Book & Surface Pro 4 Deal at Best Buy
You'd have thought it would be Microsoft with the best offers and savings on its new devices. Turns out, Best Buy has the best Surface Book and Surface Pro 4 deal you can come by right now.
Read: Best Buy Offers Killer Surface Book & Surface Pro 4 Deal
The retailer is giving anyone who trades in a working notebook or tablet $100 off the price of a Surface. It isn't all good news, the savings is a mix of a coupon and a gift card. Still, this Surface Book & Surface Pro 4 deal is better than what anyone else is offering. Savings on the new devices is pretty scarce.
Divert Your Order to Get It Early
Over the weekend shoppers began reporting that diverting their package to a local FedEx location allowed them to get the device early. Depending on where your order is now, it may be worth it to try diverting it to a store for delivery instead of waiting for a delivery driver to arrive. Both UPS and FedEx offer this service, but be careful that you don't set your pickup time back a little in each company's scheduler.
Buy at the Microsoft Store for A Gift Bag and 10%
If you're near a Microsoft Store, you stand to save a little extra today. All of the company's stores will carry the Surface Book and Surface Pro 4. Pre-ordering in store gets you a free flash drive, accessories case, t-shirt and a 10% coupon for extra accessories.
Hurry If You're Intent on Picking Up a Surface Book or Surface Pro 4
In a blog post out today, Microsoft's Panos Panay seems to clarify some issues with keeping the Surface Book in stock. "The initial reaction to Surface Book and early pre-order activity has exceeded our expectations, meaning we will have limited quantities in stores today." The company is encouraging anyone that really wants the device to call their local Best Buy, Staples or Microsoft Stores before heading out. It plans to replenish Surface Book stock as quickly as it can, but supplies are limited.
The blog post also notes that you can buy both devices online, but all configurations are showing some pretty extreme wait times right now.
Surface Book & Surface Pro 4 Accessories Go On Sale Today Too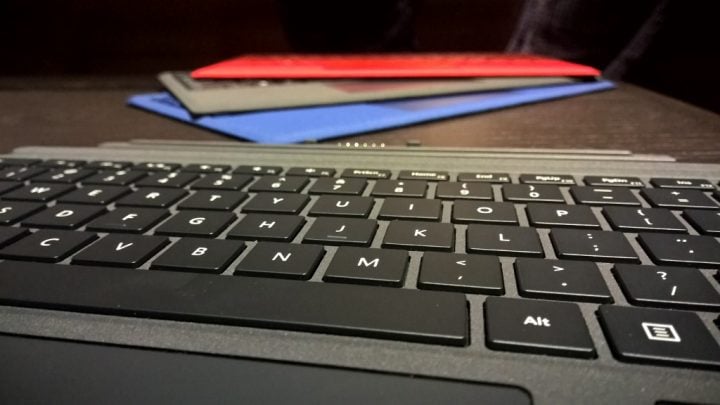 Besides it being Surface Book and Surface Pro 4 release date, there are new Surface accessories on store shelves too. The Surface Pen costs $59.99 on its own and includes interchangeable tips and a new eraser. The interchangeable tips for the Surface Pen cost $10 on their own. These tips aren't included with the Surface Pro 4 or Surface Book. The new Surface Dock works with the Surface Book, Surface Pro 3 and Surface Pro 4. It has four USB ports, headset audio, Ethernet and dual Mini Display Ports. For $199.
Finally, the Surface Pro 4 Type Cover is available for $129, has spaced keys, a bigger trackpad and a stiff body. It'll work on the Surface Pro 3 too. A model with a fingerprint reader for Windows Hello costs $159. This one also works with the Surface Pro 3
Be sure to pick these up while you're in store or at least check them out. Many stores are showing almost non-existent stock on the covers particularly.
Read: 9 Essential Surface Pro 4 Accessories
Surface Book & Surface Pro 4 Firmware Updates Are Already Available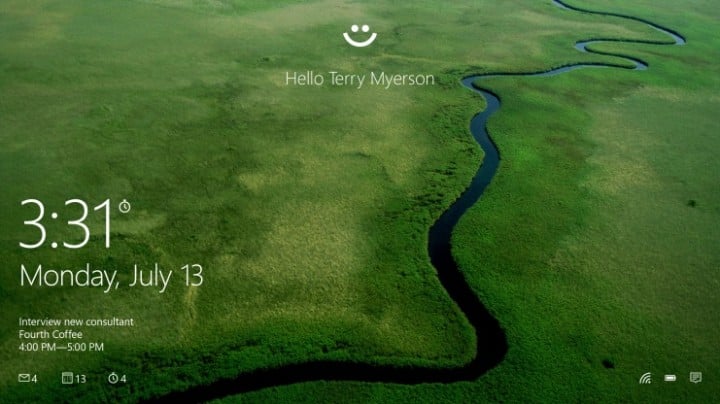 Early reviews indicated that software bugs yet to be ironed out somewhat hindered their experience. Last night Microsoft released a firmware upgrade that addresses issues with each device's trackpad and grants access to Windows Hello, the automatic login system built into this year's new devices. To start updates manually, go the Settings app on your Surface Book and Surface Pro 4.
Good luck with your Surface Book or Surface Pro 4.

This article may contain affiliate links. Click here for more details.