Launchport for iPad Delivers Inductive Charging and Magnetic Mounting
Launchport created a new iPad sleeve that integrates a magnet on the back to both mount and inductively charge the New iPad and iPad 2. The Launchport AP3 Sleeve will fit snugly on Apple's New iPad 3rd generation tablet and the older iPad 2.  The magnet then lets the user fasten the iPad to a base station or even a magnetic surface like the user's refrigerator or on a user installed wall mounting and charging system.
The Launchport system offers a number of methods of mounting and charging the Apple iPad. For example, they offer a wall mount that lets a user hang her iPad on a wall to use it as a photo frame, a family's note station, digital bulletin board, or as a kiosk system for business uses.
Here's the company's ad highlighting the system.
https://youtu.be/CkSfIJ5ZGSw
The company also sells a nightstand base station for $199 that sits on the nightstand or even a desk. The user just snaps the iPad onto the base and she can use it at a great angle for reading and viewing content as the station charges the iPad.
In the $149 sleeve the iPad charges when the user fastens it to the base station. The sleeve connects to the dock connector to power the iPad and comes with grasping handles to ergonomically hold onto the iPad while in use.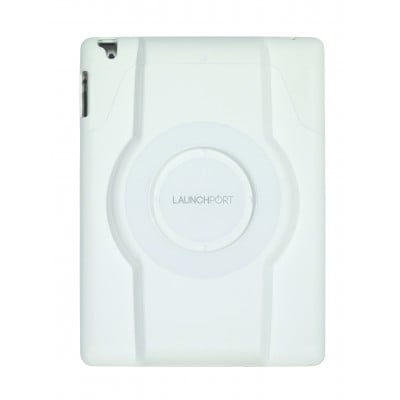 I like that I can potentially hang my iPad on a metal surface. Imagine leaving the family's iPad on the fridge with a shopping list for dad to pick things up when he gets home from work. In a factory, workers can hang it on the side of equipment for industrial uses.
The company promises the magnet will hold the iPad in place and it won't fall off, but I'd still not trust it enough to slam the fridge door with my iPad hanging onto the door.
The $199 wall mounting system requires some installation. Cut a hole in the wall and wire it into the power lines of the house and the user gets a wireless charging option.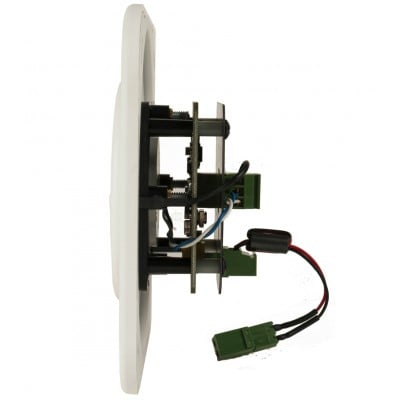 The sleeve comes in white or black. It protects and charges the iPad and gives the user something to grab.
The iPad mounting and charging system and components are available at LaunchPort.

As an Amazon Associate I earn from qualifying purchases.