LeafSnap iPhone App Can Identify Trees by Their Leaves
LeafSnap, a new iPhone application developed by facial recognition experts at Columbia University and the University of Maryland, is able to determine a species of tree by analyzing a photograph of a leaf.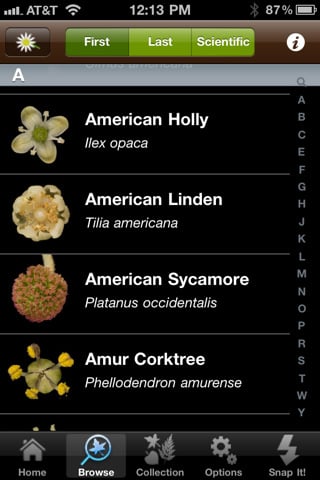 Once installed, simply use the iPhone's camera and take a picture of a leaf on a piece of white paper, and let the app work its magic. the application will separate the leaf from the white paper, analyze the leaf's measurements using its outline, and then compare those findings to a database of leaves donated by the Smithsonian and 'Finding Species.'
Even if the application is unable to find the leaf, it will bring up a list of possible matches and from there, you will have access to a ton of information that should make finding a match simple.
Unfortunately, the application isn't compatible with trees worldwide just yet. In fact, the application is limited to trees that grow in New York City and Washington DC. There are plans to include the rest of the United States, however, a global roll out is a bit iffy.
And if that didn't narrow down the user base enough, it's only available for the iPhone with iPad and Android applications on their way sometime this summer.
If you own an iPhone, you can find LeafSnap for free right here.
(Via Wired.co.uk)

As an Amazon Associate I earn from qualifying purchases.