Leak Claims to Show Rear Casing of Rumored Budget iPhone
A new leak from Tactus shows the alleged rear casing for the rumored budget iPhone that Apple may or may not release this year.
The blog that supplied the leak isn't known for truthful leaks, and this is the first physical evidence of the rumored budget iPhone, so it may or may not be true. The leaked image does match up with previous budget iPhone rumors, however. It uses a polycarbonate back instead of metal and/or glass, while still looking very much like an iPhone.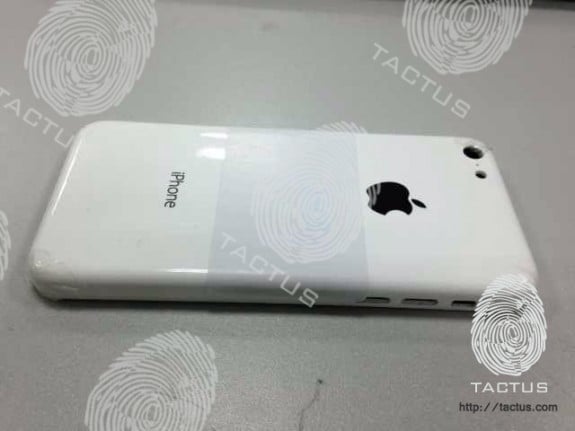 The leaked rear casing looks like the iPhone 4S made of polycarbonate, but is wider and taller than the iPhone 4/4S. The added bulk is likely from the polycarbonate design which makes the phone cheaper to produce, but can add weight and bulk to any phone (the Lumia 920 is a great example).
The alleged budget iPhone would use a 3.5-inch Retina Display like the one used in the iPhone 4S. Inside, the phone may use the same A5 processor as the iPad mini with a 32nm diecast. The phone may also use a 5MP rear-facing camera like the iPhone 4 and new iPod touch.
The older display will help cut down cost because Apple's production partners already produce a large number of 3.5-inch Retina Displays. Reusing the processor from the iPad mini could also help keep cost down, it may also make the battery last longer in the cheap smartphone.
Tactus also claims the rear casing will come in five colors: white, black, blue, red and yellow. The colors sound a lot like the colors Nokia and HTC use on their Windows Phones. Some recent rumors claimed the upcoming iPhone 5S will also come in a variety of colors similar to the colors of the new iPod touch.
If Apple does release a budget iPhone, it likely won't come out in the U.S. Phone manufacturers typically only release such budget phones in emerging markets like South America, India and Africa.

As an Amazon Associate I earn from qualifying purchases.