Leak Details Changes In First Major BlackBerry 10 Update
A leak claims that BlackBerry 10.1 will include a number of new camera features as well as keyboard shortcuts.
The leak comes from Polish website BBNews and PhoneArena which claims the first major BlackBerry 10 update is already on track for a release in the near future. Many of the new features and enhancements in the update will focus on the camera software in BlackBerry 10, though it will also make a few changes to the rest of the platform.
For the camera, BlackBerry 10.1 will likely add the ability to take HDR photos, which the BlackBerry Z10 currently can't do. The update will also likely make the camera faster, making it easier for users to get the shot they want without waiting for the shutter lag. There are no details on what other improvements BlackBerry may make to the camera.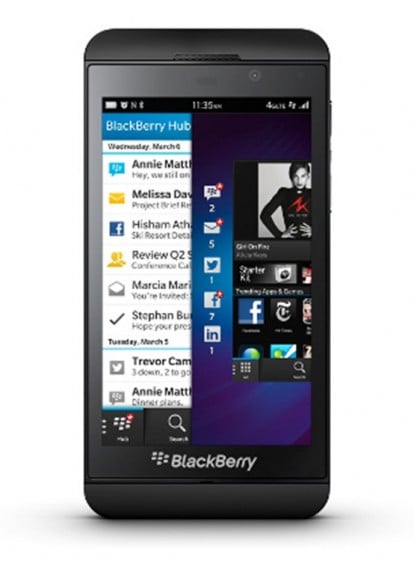 Another possibility for the update is software that will establish a connection between BlackBerry 10 and a PC wirelessly so users can easily transfer files without a USB cable.
BlackBerry 10.1 may also add keyboard shortcuts to the BlackBerry 10 platform. Keyboard shortcuts have long been key to how BlackBerry users interact with their phones. The physical keyboard with shortcuts let them work on a phone quickly before the widespread use of touchscreens.
It's not clear if BlackBerry 10.1 will add the keyboard shortcuts to the software keyboard on the Z10, though that seems unlikely as it's easier to just use the device's touchscreen. The addition of keyboard shortcuts may explain the delay of the BlackBerry Q10, assuming the shortcuts weren't available for the smartphone with a physical keyboard before the update.
There is no word on when the BlackBerry 10.1 update will come to users, though it will likely come sometime in the near future. Given the keyboard features included in the update, it will likely come to users around the same time the BlackBerry Q10 or the rumored BlackBerry 10 Curve come to store shelves.

As an Amazon Associate I earn from qualifying purchases.