Leaked BlackBerry Sedona Blurs Line Between Curve and Bold Lines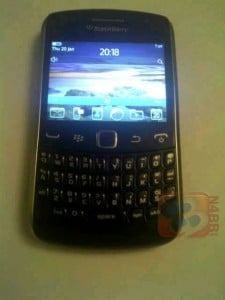 Leaked images of Research in Motion's unreleased BlackBerry Curve smartphone, codenamed Sedona, reveals that the device maintains the Curve's beloved keyboard while taking on some higher-end specs once reserved for the higher-end enterprise-driven Bold series. Known internally as R010, the Sedona's overall aesthetic is similar to the Bold series, though significantly thinner than the Bold 9780.
The device is a 3G smartphone with GSM/CDMA support, meaning that it could potentially land on Sprint or Verizon Wireless as a world-phone Curve. The device has a very thin battery to accommodate the slimmer form factor, 512 MB RAM, and runs on BlackBerry OS 6.1, which is said to be in early builds and is a bit buggy at this point.
According to N4BB, the Sedona is said to have a screen resolution higher than any BlackBerry to date. While we know from another leaked upcoming Curve that RIM intends to increase the screen resolution on the lower-end Curve series to HVGA and from the Bold Dakota leak that the Bold will increase to a VGA display, it's unclear what the final resolution on the Sedona will be. Current BlackBerry Curves sport a QVGA display and the Bold series have an HVGA display. N4BB's statement implies that the new Curve Sedona may have a display resolution greater than the HVGA displays found on today's Bold series or even on the next-generation Curve leak.