Leaked Images Show Aluminum Back For iPhone 5
New images show a redesigned back cover for the iPhone 5 using aluminum and possibly glass on the back, with a few changes to the side of the device.
The images come from 9To5Mac and Engadget, which received them from mobile device repair sites. The two images show similar back covers in black and white. Both covers feature a mostly aluminum design with a different material at the top and bottom. That secondary material is likely glass, which offers better reception than aluminum.
We are able to independently confirm that these cases look similar to iPhone 5 production models that Apple is working with.
Read: iPhone 5 Release Date & Rumor Roundup Updated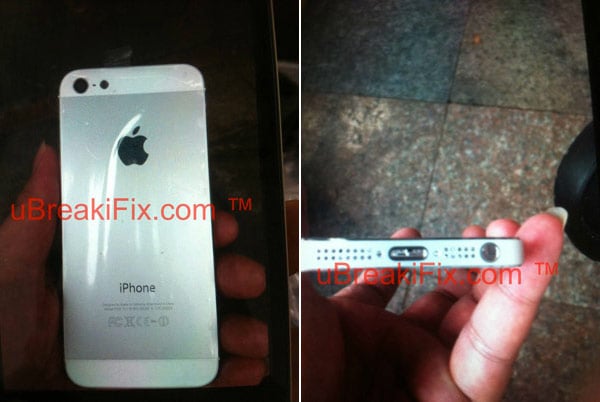 The leaked covers seem to confirm a few rumors in that they are a bit taller and thinner than the current iPhone 4S design and feature a smaller dock connector on the bottom. The bottom of the covers also show a larger space for the speaker, which 9To5Mac claims is for a louder speaker with higher quality audio than the current iPhone's speaker. The bottom also features a headphone jack in a placement similar to the headphone jack on the iPod touch.
While the images show the cases in black and white, iFixyouri (which provided the samples for 9To5Mac) claims there are at least two more colors in testing. We don't know what those colors are, and we might never see them, but there is a possibility. The same source was also the first to claim the iPad would come in white, so there is a history of being correct.
The cases seem to combine the design of the first iPhone with the iPhone 4/4S. There's a possibility that this isn't final design, though we almost hope it is. The design looks very nice, and definitely more interesting than the iPhone 4 design which is now about two years old.

As an Amazon Associate I earn from qualifying purchases.