Leaked Info Emerges for Native Google Maps App for iOS 6
With iOS 6, Apple made the bold and controversial move to switch away from Google's mapping services for its native iOS Maps app in favor of an Apple-developed back-end service. While the service does have its weak points–like inaccurate mapping–it does have its strong points like being the first version of a native iOS solution that comes with voice-guided turn-by-turn instructions and the utilization of vector-based graphics that reduce dat consumption. That said, the switch left Google stunned as Apple was reported to have one year left of Google Maps on its contract so Google was not able to rush a native iOS 6 app out in time. Instead, the mapping giant has developed a web-based solution that users can access through mobile Safari until a native version comes out, and that native version isn't too far away it seems as leaked details about Google Maps for iOS 6 are beginning to emerge.
According to a Forbes report, developer Ben Guild of San Francisco, California has posted images of what he claims are early alpha builds of the native Google Maps for iOS.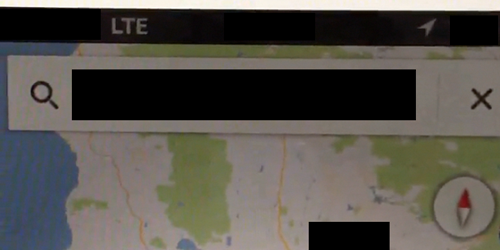 The best part about Guild's story is that the native version of Google Maps will be based on vector graphics, like Apple's iOS 6 Maps app, which means it will be more data efficient and won't have to redraw the entire mapping area whenever there is an update or change on the screen. Only new areas are updated, which will help users on tiered data plans save on costs.
Next, it appears that Google Maps will incorporate some of the graphics and imagery of Google Earth, which will help Google match Apple's Flyover effects for its mapping solution with 3D imagery, building renderings, and other graphics-heavy features for a visually stunning look.
The report notes that the new iOS 6 Google Maps solution is fast and that you can use two fingers to rotate to any angle.
There isn't much more details, including a release date into the iOS App Store, but so far Google Maps–as a native app–for iOS looks very promising.