Leaked iPhone 5 Photos Pulled From The Web
Yesterday we saw leaked photos of an iPhone 5 that looked very similar to previous leaks we've seen. Today, however, the website that posted those photos had to taken them down.
Kit Guru posted the photos first, but had to take them down. The site isn't specific as to why it had to remove the photos, but it does cite "external pressures." Whatever those "external pressures" are, they were enough to remove the images and the story attached to them from the web. Thankfully, however, many websites (including GottaBeMobile) were able to post the images before Kit Guru took them down.
The images showed a thinner iPhone with a larger screen. Like our recent engineering samples, the larger screen resulted in a taller iPhone, but not a wider one. The images also showed the new 19-pin dock connector that might also make its way to the iPad Mini. Unfortunately, the images didn't show us what iOS 6 will look like on the larger screen, or if the new smartphone uses 4G LTE.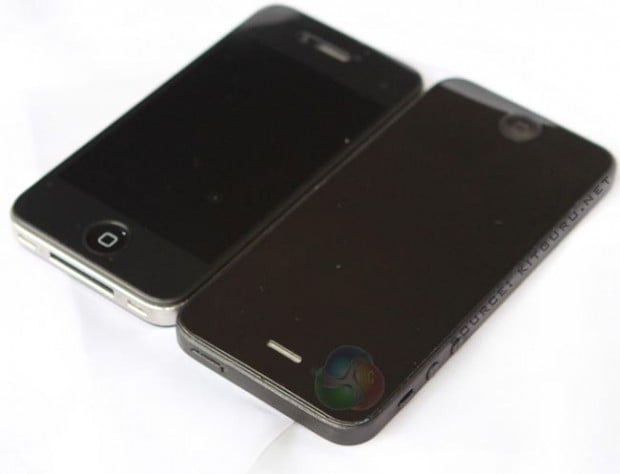 If Apple's legal team did force the site to pull the sites, it's another sign that the leaks we're seeing are, in fact, indicative of the final iPhone 5 design. Strangely, however, we haven't heard of any other recent "external forces" asking other sites to pull leaked parts from the web.

As an Amazon Associate I earn from qualifying purchases.