Leaked Nokia Lumia 830 Rumored to Succeed Lumia 710 in Windows Phone 8 Lineup
Nokia's numbering convention for its Lumia line of Windows Phone devices is about to get even more messy and confusing with the Lumia 830 rumored to replace the mid-range 710 model that was announced late last year. This would place the newly leaked Nokia Lumia 830, in terms of specs and features, below the Lumia 810, 820, and 822 models–these three are considered upper mid-range models in the Lumia lineup. It's rumored that while the 830 will replace the Lumia 710, which was a T-Mobile USA exclusive in the States, the Lumia 820 models are actually the successors to the Lumia 800 edition.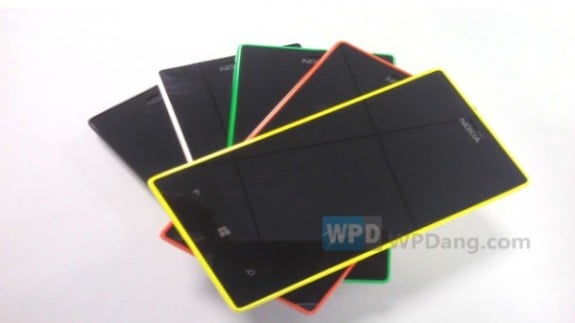 In the past, with the change to a three-digit numbering convention, Nokia had stated that the higher the model number, the better and more feature rich the specs will be. It looks like the Lumia 830 is being blessed with a higher model than its counterparts in the 800 range, but will be a lower-end mid-range model.
The flagship Lumia 920 is still the company's highest range Windows phone 8 model at this time. In the U.S., the Lumia 920 is an exclusive to AT&T's network.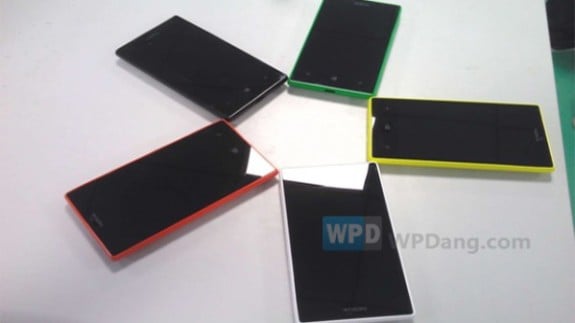 The specs and hardware details for the Lumia 830 are still unclear at this point, but the design looks similar to HTC's recently announced Windows Phone 8X by HTC (HTC 8X), a device that's headed to AT&T Mobility, T-Mobile USA, and Verizon Wireless in the U.S. The Lumia 830's leaked images show straight edges and curved corners in bright colors. With HTC's 8X, the company had said that its flagship smartphone was in fact inspired by Microsoft's Live Tiles UI on Windows Phone.
The device will come in five colors–green, yellow, white, red, and black, and the leaked images posted on WP Dang show off what is presumed to be a thin unibody polycarbonate construction.
At that range of the segment, the Lumia 830 will likely compete with one of ZTE's Windows Phone 8 models along with HTC's mid-range HTC 8V and 8S as well as a rumored Huawei model.

As an Amazon Associate I earn from qualifying purchases.