Leaked Photo Points to iPhone 4S with A5 Processor
A short time ago, some photos of an alleged iPhone 5 logic board leaked out which seemed to confirm that the next major iPhone release would have Apple's dual-core A5 chip on board, the same chip found in the iPad 2. However, a new photo released today by MacPost seems to dispel that rumor and instead claims that the phone in question here is not the iPhone 5 but the iPhone 4S or the iPhone 4 Plus as we saw it referred earlier today.
The iPhone 4S/iPhone 4 Plus is rumored to be a device that will launch alongside the iPhone 5 as a cheaper model set to do battle in a market that is flooded with inexpensive Android devices.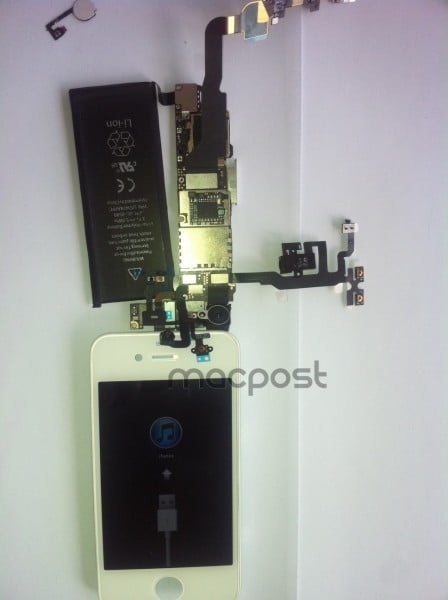 Earlier today, we heard that this low-cost iPhone 4 would have a similar design but would be marked with some improvements. We guessed a new antenna, still possible, but it seems as though it will have a faster processor as well.
The iPhone is expected to be both thinner and lighter than the iPhone 4 and come with some upgrades including the A5 chip, an 8MP camera along with some other cosmetic changes.
For those that missed it, here is the original photo:
So, a low-cost iPhone 4 with dual-core processor. How do you feel about that, if true? Would you buy one?

As an Amazon Associate I earn from qualifying purchases.