Leakster Claims Possession of Nokia Lumia With PureView Tech
While it seems all but certain that Verizon will be carrying a Nokia Windows Phone 8 smartphone in the form of the mid-range Lumia 822, it appears that the U.S. carrier is also prepping a higher-end Lumia with PureView technology. According to a tweet from leakster @NokiaPureView, the device will have a 'matte finish, pureview, thinner, lighter, better' form factor, according to a report on Phone Arena.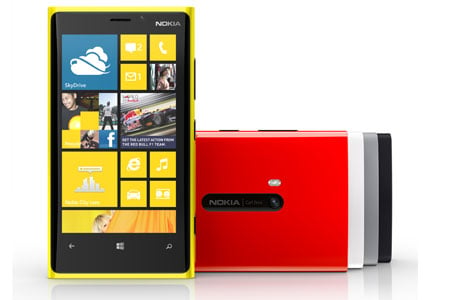 A PureView-based Lumia has been rumored for Verizon's 4G LTE network for some time now. However, when Nokia debuted its Windows Phone 8 products, AT&T claimed the flagship Lumia 920 with PureView camera technology as a network exclusive.
It's unclear if @NokiaPureView knows anything more about Nokia's efforts and if Nokia will be creating a slightly different variant of the Lumia 920 that will allow AT&T to claim still claim exclusive ownership of the flagship Lumia while still delivering high-end specs to rival carrier Verizon Wireless.

As an Amazon Associate I earn from qualifying purchases.