Lenovo Backtracks on RIM Acquisition
After Lenovo's CFO had expressly stated that the company is interested in acquiring RIM or its hardware business, the Chinese computer-maker and owner of the ThinkPad brand is now playing it cool. According to the official statement from Lenovo's PR department, is just saying that it would explore all opportunities if there is potential for growth. The company isn't ruling out an acquisition or merger as potential options.
We are aware that Lenovo's CFO [Wong] Waiming was speaking broadly about M&A strategy in a recent interview. RIM was raised as a potential target by the journalist and Mr. Wong repeatedly answered in a manner consistent with all of our previous statements on M&A strategy: Lenovo is very focused on growing its business, both organically and through M&A. When inorganic ideas arise, we explore them to see if there is a strategic fit.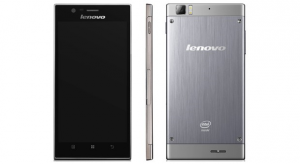 An acquisition of RIM or its BlackBerry hardware business would give Lenovo access to markets that it does not already have a presence in, like in the competitive U.S. smartphone landscape. Thus far, Lenovo's smartphones have largely relied on the Android–or a variant of–operating system and have been sold mostly in the Chinese market. Acquiring the BlackBerry brand would give Lenovo more credibility in U.S. and Europe where it could expand, and the company has already proven that it could grow a brand's name and reputation as it had done with the ThinkPad brand, which it had acquired from IBM in 2005.
Lenovo's CFO's comments comes on the heels of RIM CEO Thorsten Heins making comments that the company would not only be open to licensing its BlackBerry 10 operating system to other hardware partners, but is also considering a sale of its BlackBerry smartphone hardware business unit as an option as well. RIM, which also owns QNX, is also in the telematics space and QNX, which also is the underlying architecture for BlackBerry 10, is also present in various car systems like BMW's iDrive.

As an Amazon Associate I earn from qualifying purchases.