Lenovo Debuts A Trio of Android Tablets Starting at $129
Today Lenovo announced a trio of brand new Android tablets the company hopes will take on the upcoming Nexus 8, or Samsung's array of Galaxy Tab 4 options.
Refreshing the mildly successful A-range of tablets from 2013, Lenovo has confirmed this year they'll be offering three impressive tablets all at a wallet friendly price. They'll be called the Lenovo A7, A8, and A10, with each tablet number outing the related screen size. If the Nexus 7 or 8 isn't your ideal tablet, read on to see what Lenovo will have in stores around the US this May.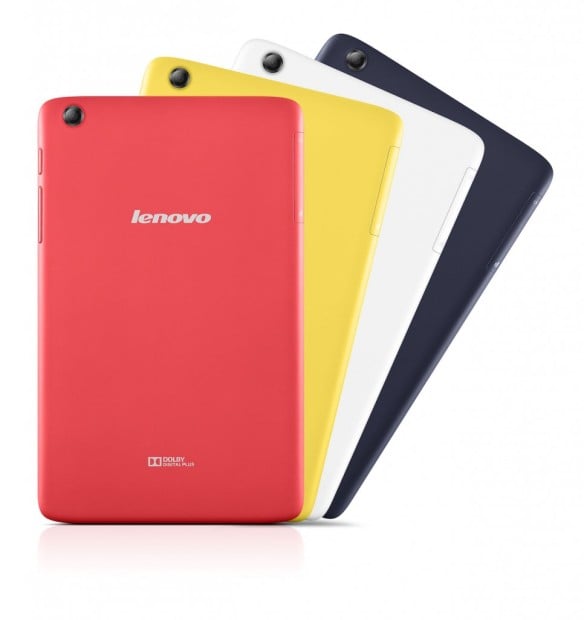 The specs and software will likely leave a little to be desired from potential buyers, but the low price tag Lenovo has delivered could make up the difference. All three tablets will be available this May, and the 7-inch model kicks things off at just $129.
Lenovo's new A-series for 2014 all come equipped with quad-core Mediatek processors for smooth performance and multi-tasking, but sadly we're on Android 4.2 Jelly Bean. Something that's been available for more than a year, and not the latest Android 4.4 KitKat released back in November of 2013.
All three tablets offer a 1280 x 800 resolution HD display, quad-core performance with 1GB of RAM, and will have 16GB of internal storage for apps, games, and music. Thankfully you'll also get a micro-SD slot for storage expansion.
The entire tablet range offers Dolby Sound Processing, HD displays, and dual cameras. Those being 5 megapixel in the rear and 2 mp front cameras for selfies. Lenovo is promising the new Lenovo A7 will be $129, the Lenovo A8 will come in at $179, and the more impressive Lenovo A10 will be $249 and bundled with a keyboard dock for those business or college users. Lenovo promises 8 hours of mixed battery life for all three, and we'll be learning more details in the coming weeks.
Expect the new Lenovo A7, A8, and A10 tablets to hit the streets and store shelves this May.