Lenovo In A Deal With NBA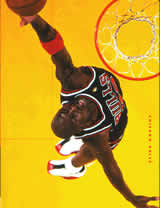 This sounds like a slam dunk to me. GBM Fourm member rainman has posted a neat link to a ZDNet article saying that Lenovo has reached a deal with the NBA. The two partners hope to collaborate on new applications for coaching as well as to enhance the game for fans. I'm not so sure about that last part, but I can see a Tablet PC being a natural for a basketball coach on the sideline instead of those little whiteboards that they use to draw up plays. The article mentions that statisticians will get Lenovo touch-screen laptops, and like rainman, I assume that means Tablet PCs. Probably those new dual input x60 models. Hmmm?

As an Amazon Associate I earn from qualifying purchases.