Lenovo PHAB2 Pro Brings Project Tango to the Mainstream
Since early 2014 Google has been working on a crazy new experimental 3D mapping technology for smartphones called Project Tango, and today it's finally official. Moments ago Lenovo announced the new PHAB2 smartphone lineup, with the high-end PHAB2 Pro being the first Project Tango capable device.
Lately smartphone innovation has started to slow to a crawl, and that's where Lenovo and Google come in. Delivering a device capable of Project Tango without breaking the bank, which hopes to bring new experiences to smartphone users everywhere thanks to augmented reality.
Read: 3D Mapping with Google's Project Tango
Lenovo confirmed they'd been working closely with Google for nearly a year back at CES in early January, and promised the first Project Tango phone would be released this summer for under $500. Essentially turning this experimental technology into a mainstream product. The new Lenovo PHAB2 lineup is now official, and below is everything you need to know.
Today at the annual Lenovo TechWorld developer conference the company unveiled its latest smartphone, and it comes in three different variations for any and all buyers. A budget model, a more modest option with extra power and a better camera, and finally the high-end $499 Project Tango powered phablet with all those cameras and sensors on the back.
Project Tango uses sensors, cameras and some sophisticated software to turn anything into another reality by mapping our surroundings and injecting it into the phone and apps. Turning our living-rooms into anything we can imagine, or the limits of a mobile app. It does motion tracking, 3D mapping, depth perception and area learning. Here's a quote from the press release for a better idea of what to expect from Tango augmented reality and the PHAB2 Pro.
"For example, using AR apps, students can place true-to-scale virtual dinosaurs in their classrooms and enhance their learning through AR data overlays that appear while they walk around the creatures. AR gaming experiences let you play virtual dominos on your kitchen table, raise a digital pet in your bedroom and fight back swarms of aliens invading your house."
Everything from learning and education to next level gaming is possible with Tango. So where can you get it? From Lenovo's impressive new $499 phone.
The new Lenovo PHAB2 is a huge 6.4-inch smartphone that actually comes in three different models, but only one is Project Tango certified. The lineup officially consists of the Lenovo PHAB2, PHAB2 Plus, and the high-end PHAB2 Pro. They are priced at $199, $299 and $499. Here's what you need to know about all three, although the Pro is the important model.
All three phones come with a big 6.4-inch phablet sized display wrapped in a beautiful aluminum shell, Android 6.0 Marshmallow, and more. All the specs are similar yet slightly different to match their price points, and we'll be focusing on the PHAB2 Pro.
Lenovo's new PHAB2 Pro is the first Project Tango phone, and it has tons of power and options to compliment it. Featuring a 6.4-inch 2560 x 1440 Quad-HD display, Tango-certified Snapdragon 652 processor with 4GB of RAM, 64GB of storage and a micro-SD slot, fingerprint scanner, and three cameras on the back, one of which is a 16 megapixel camera for Project Tango.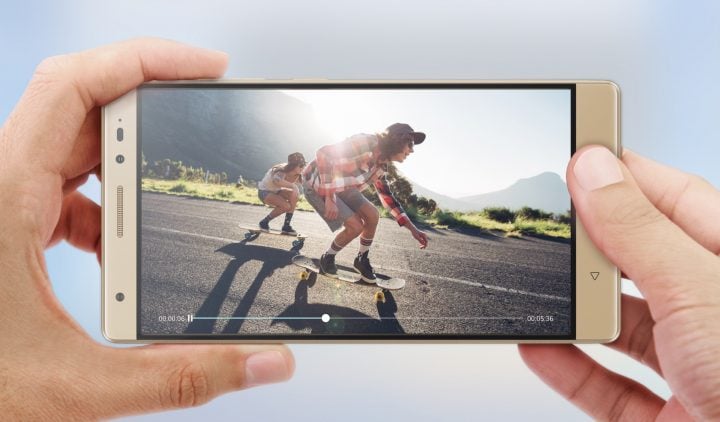 The PHAB2 Pro features Dolby Audio Capture 5.1 for immersive sound, comes with JBL headphones bundled in the box, and like all three smartphone models has a huge 4,050 mAh battery for all-day usage. The other two phones have lower resolution screens and specs that arguably match their price points.
It's worth noting that Lenovo states Google plans to have nearly 25 apps for Tango at the time of release, and nearly 100 apps before the end of the year.
Lenovo PHAB2 Release Date
According to the press release the big PHAB2 and PHAB2 Plus will be available starting in September, then in the United States the PHAB2 Pro with Project Tango should arrive before the end of the year, and be sold at select Lowe's retail stores nationwide, as well as Best Buy.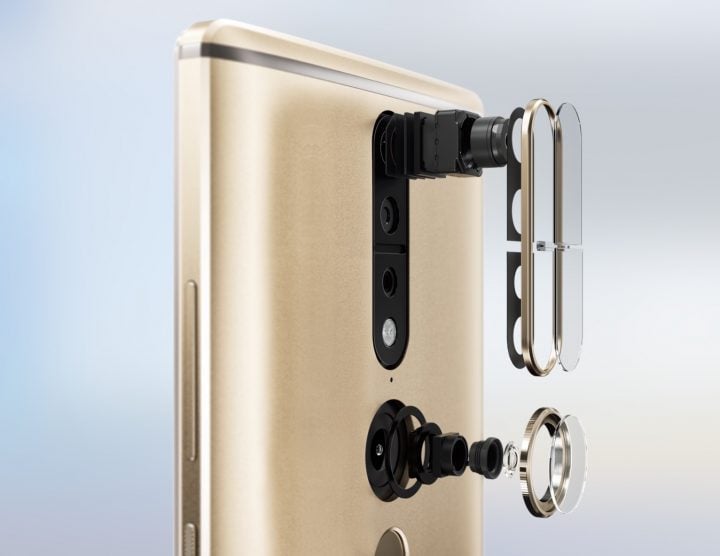 Most likely none of these phones will be offered by retail carriers, and that summer release date was actually the launch date, as the Lenovo Project Tango phone won't go on sale until sometime before the end of the year. Either way, it's still exciting to see three well-rounded phones arrive with plenty to offer, and one that could shake-up the market with new possibilities. Stay tuned for more details as they become available.