Lenovo Skylight Smartbook Headed for April Release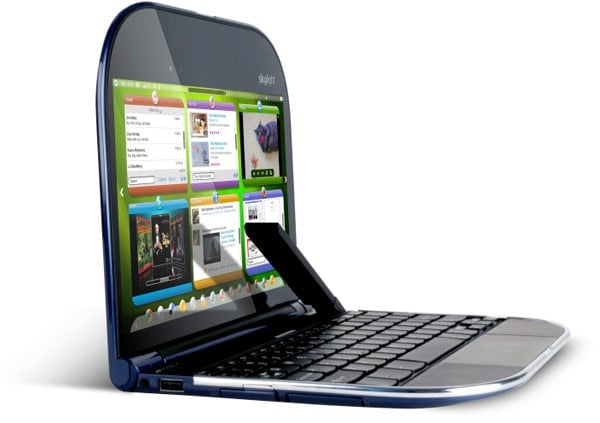 Say this for Lenovo, there isn't a mobile category that they aren't throwing resources into. The Skylight Smartbook is a Snapdragon based Smartbook throttling at 1GHz. The 10.1 inch form factor sure looks pretty and has a 1028×728 screen. It's running a customized Linux OS, 8GB mini SD card, two USB ports, 1.3 megapixel camera, and is obviously aimed at cloud warriors as there is a service for cloud storage as well. Battery life is supposedly 10 hours and there is an integrated WWAN module (AT&T) and there is word you might see this in AT&T stores as well.
It will ship in April at a price of $499 and is loaded with what the world calls widgets to access Facebook, Amazon, GMail, etc… Lenovo is calling them gadgets.
Engadget has some early video of this up so take a look there. I'm sure we'll have some as well later on, once the GBM Team quits partying and gets to work in Vegas.