Lenovo Smart Assistant Has Just What Amazon Echo Buyers Crave
Lenovo is the world's biggest Windows PC maker by far, but that's not keeping the company from forging new alliances and moving beyond screens. With days left until the official kickoff of the Consumer Electronics Show in Las Vegas, the company became the highest profile hardware maker yet to reveal plans for a device that uses Amazon Alexa. Called Lenovo Smart Assistant, Lenovo is taking the popular digital assistant to places even Amazon hasn't dared go. One Lenovo Smart Assistant will be cheaper than the Amazon Echo. Another will offer better sound.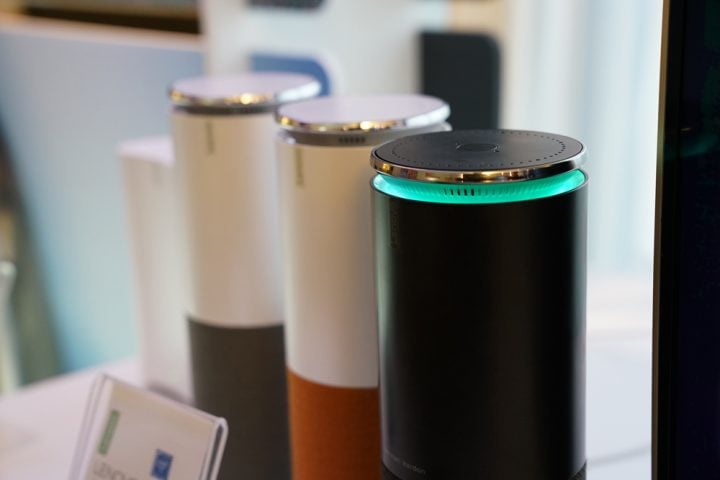 The Lenovo Smart Assistant was one of two smart home appliances that the company revealed this week. Anyone that's even considered an Amazon Echo will find the design of the Lenovo Smart Assistant Familiar. It's a silver-colored cylindrical device with a mesh grill that reveals where its speaker is. Buyers can choose between orange, green and gray mesh to match their home's style. For comparison, the Amazon Echo only comes in black.
Users can control the volume of the device from a silver band at the top. A power button that also sits on top lets users turn the device on and off. Smartly, Lenovo is using far-field microphones that allow Smart Assistant to pick up voices from as far as 16 feet away. Because it uses Amazon Alexa, users can do the same things that they'd be able to do with the Amazon Echo. Creating lists, streaming music and answer questions are all things that the Alexa can do through the device.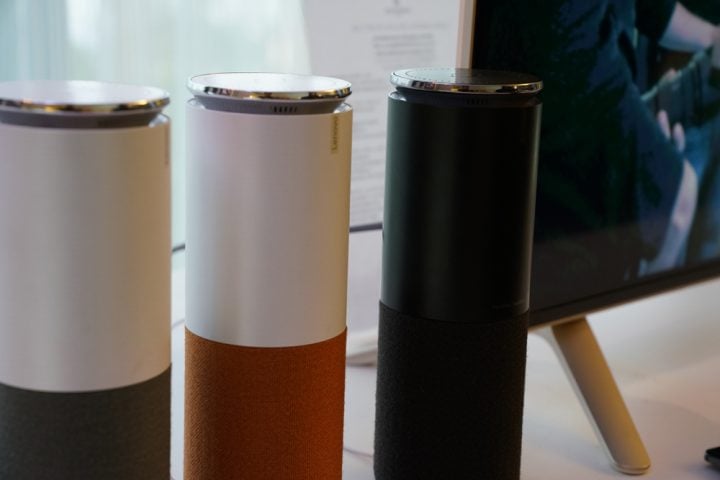 The best thing about the Lenovo Smart Assistant is the price. To talk to Alexa across a room without pressing a button today you need the Amazon Echo. It costs $179.99. The Lenovo Smart Assistant will only cost $129.99.
To get better sound quality out of your Amazon Echo experience today, you have to pair the device with another speaker. Lenovo has teamed up with Harman Kardon for a version of the Smart Assistant. Coming in all black, this version will include upgraded speakers that use Harmon's audio technology for clearer, more vibrant sound. It'll sell for $179.99. Basically, Lenovo is promising better sound and the same features for the same price that you'd pay for an Amazon Echo with this version.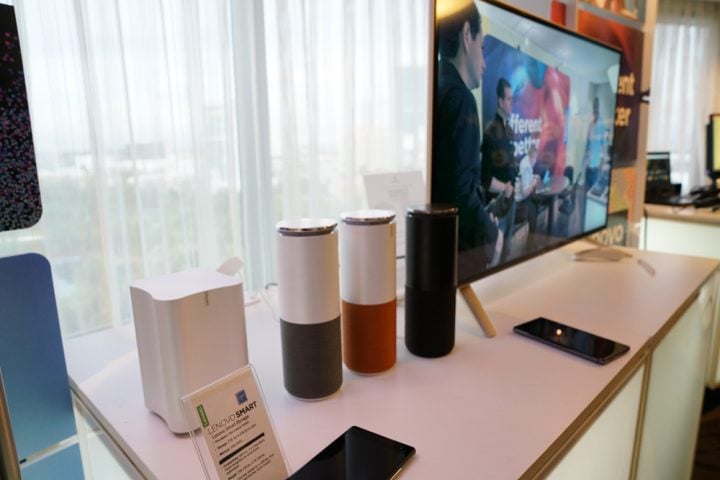 Lenovo plans to launch the Lenovo Smart Assistant and Lenovo Smart Assistant Harman Kardon Edition in May. They'll be joined by the $139.99 Lenovo Smart Storage device. It allows users to sync and save up to 6 terabytes of files for access on their wireless network.

As an Amazon Associate I earn from qualifying purchases.