Lenovo ThinkPad Tablet Rooted After Many Months
Whenever a new tablet or smartphone hits the market it's almost a sure thing that someone will find a way to root, unlock, or jailbreak it, often within a few days or weeks. There are notable exceptions — the iPhone 4S and iPad 2 only recently got their untethered jailbreak.
The difficulty usually comes with devices that are more heavily locked down than others, so it's not a big surprise that it's taken devs a while to crack the Thinkpad Tablet.
This business slate was going to be a tough nut simply due to its function, but Brad at Liliputing makes a good point that the extra security wasn't just due to the enterpriseness of it, but also because it was one of the first tablets to come with Netflix.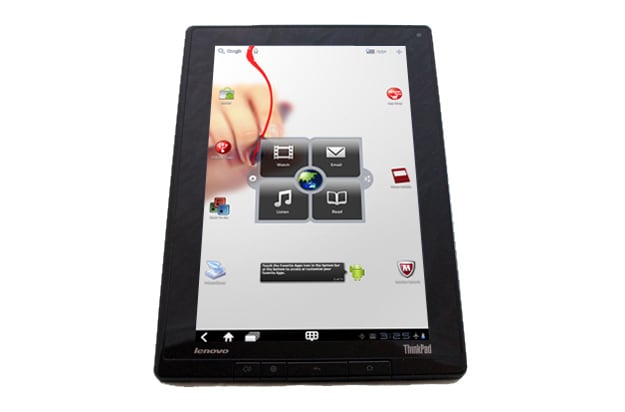 Now, thanks to Dan Rosenberg, users who want to add custom ROMs or muck about with their ThinkPads can do so.
The method looks pretty simple for anyone familiar with rooting and requires knowledge of finding and downloading ADB drivers plus an SD card. Click over to Android Police for full instructions.
Right now this only works on Windows, not Linux or Mac. But Rosenberg invited the dev community to go through the code to modify it for other operating systems.
Just remember kids: rooting has both pros and cons, just like jailbreaking. And I'm not sure Lenovo's customer service will appreciate calls from you if they find out. But hey, fortune favors the bold, right?