Lenovo ThinkPad X220 Hands On and Mini Review
Lenovo announced two new additions to the Lenovo ThinkPad X series today. We've already taken a look at the Lenovo X220 convertible tablet, but we also wanted to share our first impressions of the ThinkPad X220 ultraportable.
Update: Check out our Full ThinkPad X220 Review – Editor's Choice Award Winner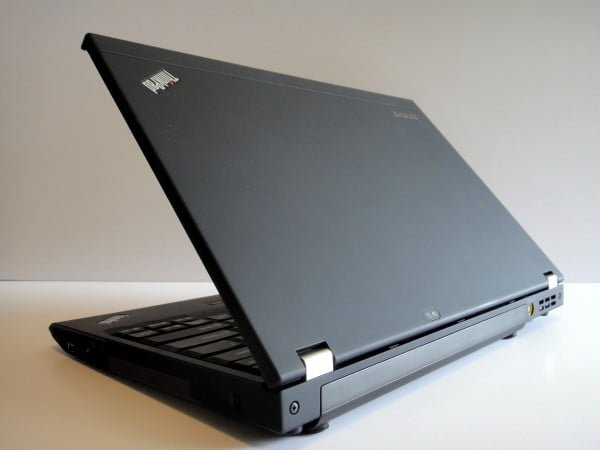 We've posted a complete overview of the X220 and it's new features over at Notebooks.com along with a hands on an first impressions video. We also have plenty of pictures giving you a closer look at this under 3 pound powerhouse, including the slice battery option which can be combined to offer a claimed 23-24 hours of battery life.
We haven't been able to put the X220 through it's full paces yet, but we can tell you that it is pretty impressive to have up to a Core i7 processor in such a small machine. These aren't low power processors either, they are full voltage Sandy Bridge processors. Our review unit has a 2nd Gen Core i5 processor which we will be putting to the test.
One of the new items worth looking at is the new buttonless touchpad that Lenovo has introduced on the ThinkPad X220. This new design allows for a 45% larger mousing surface and really makes a difference in the overall usability of the device when compared to other 12″ business notebooks like the HP EliteBook 2740p Tablet which has an incredibly small touchpad. The X220 still has the pointer stick and mouse buttons for users who like that input style and it comes with a ThinkPad keyboard that performs amazingly in our early tests.
We are still testing the battery life on the ThinkPad X220, and it looks like it will come in lower than the claimed 23-24 hours with the optional slice battery, but it still offers a very long life considering you have a full voltage Core i 5 or Core i7 processor tucked inside.
The display has been bumped up to 12.5″ with a 1366×768 resolution and there is an option for a bright wide angle IPS display if you need it, but no higher resolutions are available.
Head over to Note3books.com to see our Lenovo ThinkPad X220 hands on video, first impressions and plenty of photos. We also have a rundown of the ThinkPad X220 features, a listing of the full X220 specs, accessories and pricing information so that you can start saving.