Lenovo ThinkPad Yoga 12 2015 Review
Windows 8 and Windows 8.1 spawned an entirely new generation of portable PCs called Windows 2-in-1s. You could throw out everything you knew about notebooks, Windows 2-in-1s had hinges or keyboard attachments that allowed everyone to turn their personal notebook into a tablet and back again. To get there device makers had to kill off ports and take out extras. They had to ask casual users if some internal compromises were worth having only one device. Three years later, Windows 2-in-1s have grown and matured. The Lenovo ThinkPad Yoga 12 is a Windows 2-in-1, but it's asking a different question.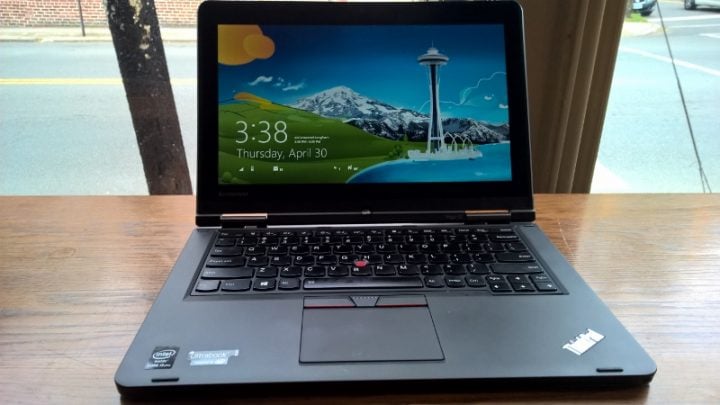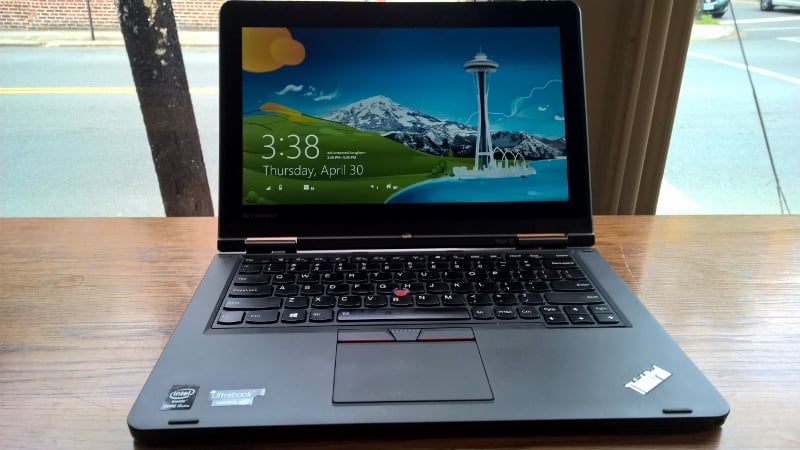 The Lenovo ThinkPad Yoga 12 is neither lightweight nor thin. It won't win any awards in the looks department either. What the ThinkPad Yoga 12 offers is a potential answer to two fundamental questions about what power users need. Can you squeeze a TrackPoint, spacious trackpad, a decent display and tons of ports into a notebook that mobile workers will want? Also, when you've managed to create a best in class Windows notebook, how do you translate it into a machine that does multiple duties at work and out in the real world?
Lenovo ThinkPad Yoga 12 2015 Review – Design
Black boxes aren't something that users shopping for a personal computer like. Regular users want flash and sophistication. Businesses don't have those some requirements. The mobile professional doesn't avoid a black box to fit in with the rest of the crowd, they need a black box that can take a beating. The ThinkPad Yoga 12 delivers on that.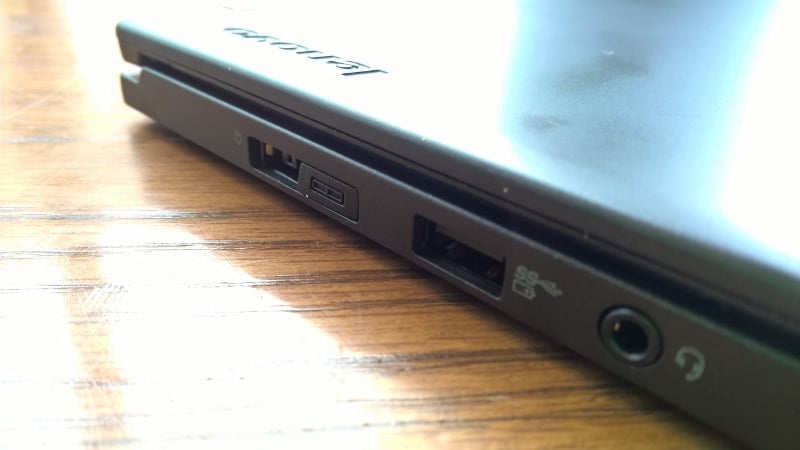 The ThinkPad Yoga 12 Yoga 12 has a magnesium frame so that it doesn't bend. It's a matte black monster that won't attract attention from across a room. On the left edge of the ThinkPad Yoga 12 sits its first set of ports: power, USB 3.0 and a headphone jack. On the left edge sits a Kensington lock slot, a second USB 3.0 port a HDMI port, a media card reader, a screen rotation lock button, two volume controls, the power button and a dedicated slot for its included digital stylus. For a notebook, the rotation lock, digital stylus and side-mounted power button would be strange. For a notebook that can become a tablet made for a mobile professional, they're essential.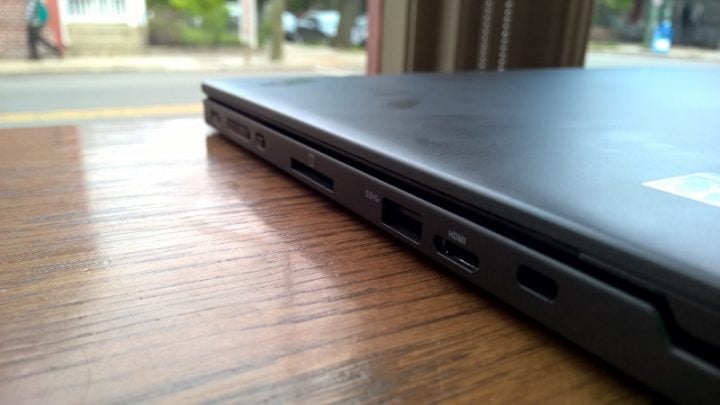 Directly in front of the person opening it is a spacious, slick trackpad and buttons to support the TrackPoint that sits in the middle of the keyboard. There's something special about the keyboard too. It retracts back into the ThinkPad Yoga 12's body when you fold back the 12.5-inch display.
The ThinkPad Yoga 12 weighs 3.48 pounds and measures 0.74 inches from top to bottom.
Tablet Mode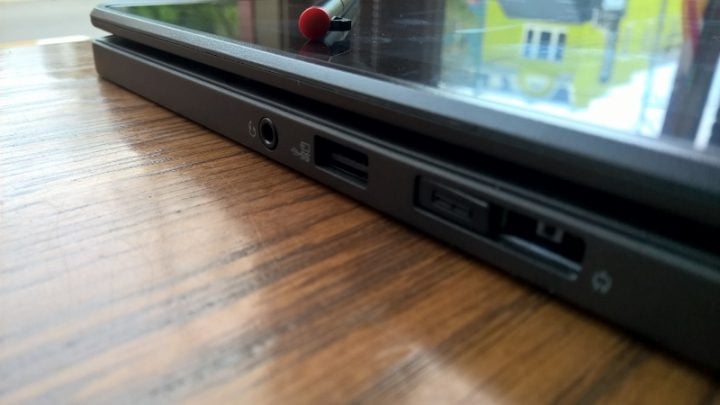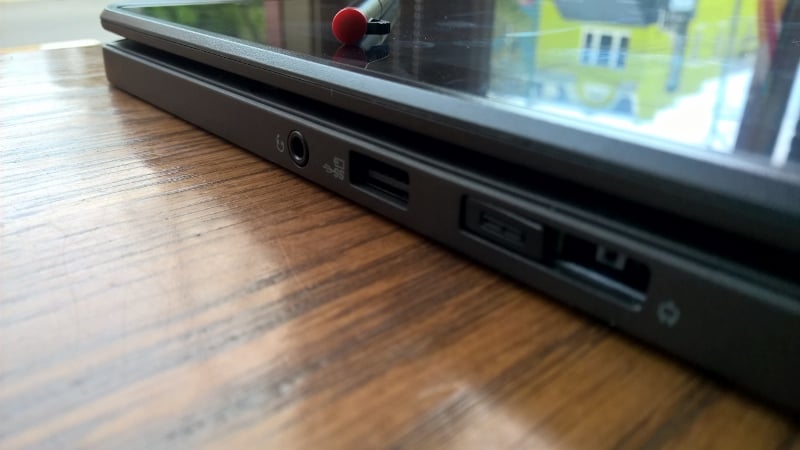 Suicide hinges allow you to reposition the ThinkPad Yoga 12's 12.5-inch display — which is why that disappearing keyboard is important. Hiding the keyboard keeps you from accidentally pulling a key out or damaging the machine when you're using it like you would an iPad. A physical Windows button sits under the display, saving you from all the swiping and tapping that Microsoft's Windows 8.1 operating requires you to do to switch back to the Start Screen from the Desktop and vice-versa. When in tablet mode that power button , screen rotation lock button and volume buttons sit comfortably underneath your right hand, giving you the access you need with little effort.
Lenovo also advertises a Stand Mode and Easel Mode for the ThinkPad Yoga 12 that are great for presentations. A slight wobble every time you tap something makes these modes less satisfying for touch, tough.
Lenovo ThinkPad Yoga 12 2015 Review – Internals
Those more attractive looking Windows 2-in-1s made for the design conscious usually have a deadly flaw. That flaw is their internals. Sometimes bad internals can be fatal to any work project you're trying to do with them.
The ThinkPad Yoga 12 doesn't have that problem. It's a beast of a machine. The $1,299 model that I tested came equipped with an 2.3GHz Intel Core i5 processor and 8GB of RAM, Bluetooth 4.0 technology and support for 802.11 AC — the very latest in wireless. When you open an app, it opens quickly. Every light productivity app I threw at it worked fine so I decided to push things and try my hand with Adobe Photoshop and Adobe Premiere. Both worked spectacularly, but took longer when saving and loading items since the ThinkPad Yoga 12 has a 160GB 7200RPM standard hard drive instead of super-fast solid state drive. I've no fear that having more storage and a reasonable price will prove worthy trade-offs for most. I rarely heard fan noise from the ThinkPad Yoga 12, which is a big issue with notebooks this thin and powerful, I find.
It's impossible to convey just how spectacular the display is on the Lenovo ThinkPad Yoga 12 is. You can't ask for a better display than the 1920 x 1080p 12.5-inch FHD touch display that's here. The finger glides when interacting with Windows in Touch Mode, surprising since I've seen displays with antiglare technology bungle this. The antiglare technology works, and while I usually prefer some gloss with my machines, I wasn't bothered here at all.
Lenovo ThinkPad Yoga 12 Review 2015 – Experience
All Windows 2-in-1s have some fundamental compromises. Anytime you add functionality to a form factor that's traditional, that's going to happen. I'm sorry to say that compromising on button placement might have been a bad idea here. Side-mounted volume controls and a power button are great in Tablet Mode, but terrifically awful for anyone who has made a habit out of picking their notebook up from its sides or with just a single hand. The power button is only slightly recessed and I turned the machine off accidentally a lot.
ThinkPad keyboards are legendary and this one shouldn't have been any different. The backlit keys feel a bit too squishy. Your experience might be different, but I just wasn't impressed with the keyboard this time.
Having the TrackPoint and trackpad are crucial. Lenovo seems to have gotten the surface of the ThinkPad Yoga 12's trackpad right. Right or left clicking feels satisfying. The included digital pen is a nice touch, and having somewhere comfortable to store it is great too. It doesn't feel as high-end as some others we've seen — mainly Microsoft's Surface Pen — but it works well, making this a great machine for digital artists too. Also, there are no ridiculous accessory loops that you need to purchase to avoid losing what can be a very expensive add-on.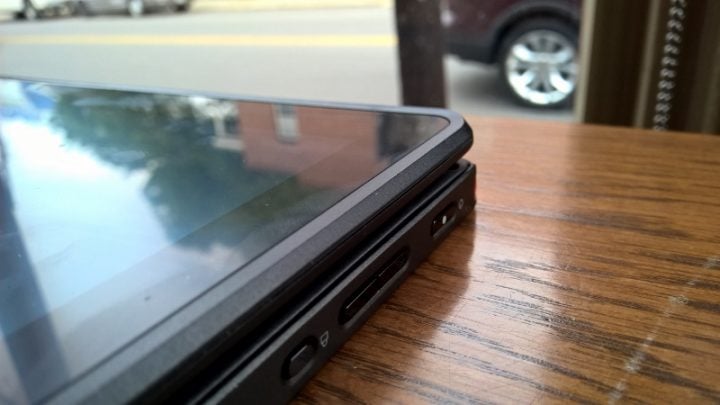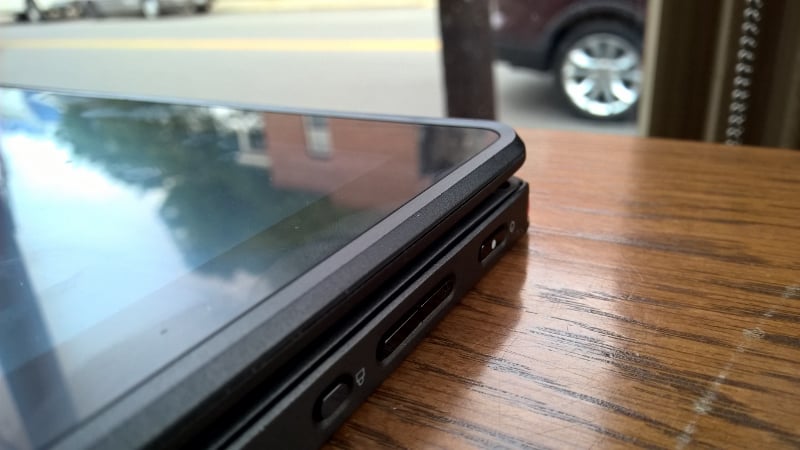 Having a tablet with this amount of power is great for businesses who want their staff taking handwritten notes and living the One Device for Everything Dream. By most standards the Lenovo ThinkPad Yoga 12 makes for a pretty chunky tablet, but I wasn't too bothered. If anything, it isn't the hardware that'll get you in trouble in Tablet Mode with this device: it's the software.
First, even though it's a business machine, Lenovo didn't tone down the software extras. Weather Channel, Solitaire and its separate Settings app are all here and confusing as ever. In the grand scheme of things these are less of a liability than Windows 8.1 at this point. Installed is Windows 8.1 Pro and, in hind-sight, the operating system isn't really great at balancing competing form factors. Luckily, buyers won't have to deal with that for long as Windows 10 handles this better and is due out for release this summer. Depending on which model you get that may mean holding off. Professional users won't get this update for free, but regular versions of Windows 8.1 will.
Read: What is Windows 10?
No matter what mode you're in, Lenovo says that buyers can expect 8 hours of solid productivity from the ThinkPad Yoga 12. They weren't bluffing, the machine lasts an entire day away from the office.
Lenovo ThinkPad Yoga 12 2015 Review – Should You Buy?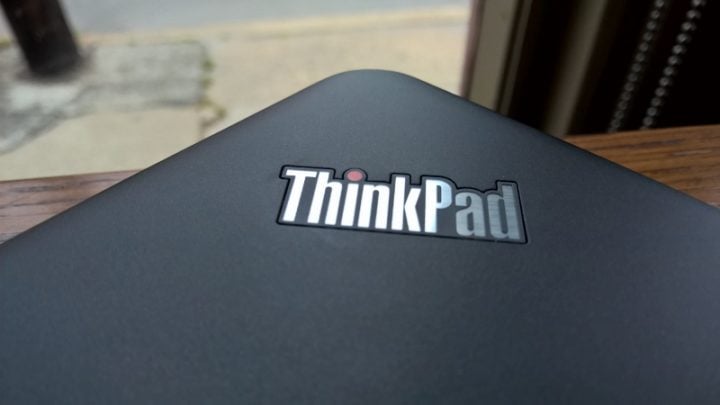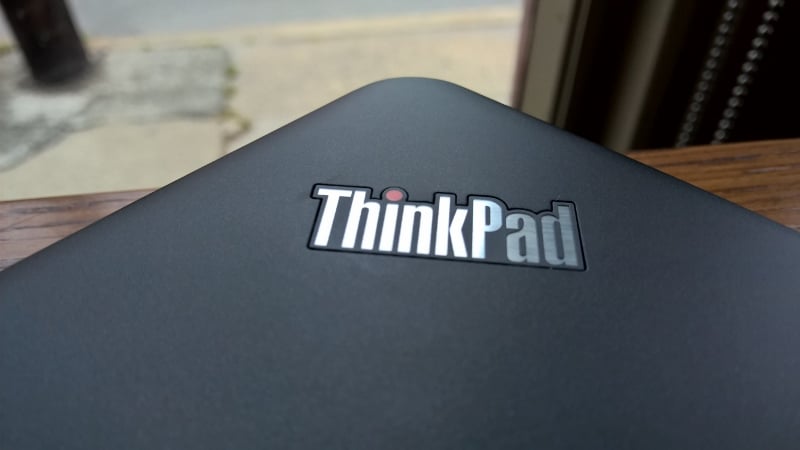 It's safe to say that business users won't find a Windows 2-in-1 with this much power and durability. The Lenovo ThinkPad Yoga 12 is a pretty robust Windows 2-in-1. Whether it manages to deliver on an all-inclusive experience for businesses is a bit less clear, though.
I don't necessarily think this machine strikes the right balance between its two personalities. No one is going to give up having a separate tablet and notebook for it. That being said, it could convince those who haven't picked up a tablet for business use to flock to Lenovo's website.

As an Amazon Associate I earn from qualifying purchases.