New Lenovo ThinkPad Yoga 370 Has Thunderbolt 3 & More
Windows PC maker Lenovo is preparing to take on its rivals in the new year with a new 2-in-1 notebook PC designed specifically for mobile professionals. Revealed ahead of the Consumer Electronics Show in Las Vegas next week, the Lenovo ThinkPad Yoga 370 includes the latest Intel processors and a much-requested new port for docking and data transfers. The notebook also comes with what could be the least cluttered software experience of any notebooks released by Lenovo in the recent past.
Lenovo revealed the ThinkPad Yoga 370 in a press release this morning. With the CES 2016 happening in just a week's time, the company is showing off many of its devices ahead of the flurry of announcements all coming during the show. It's billing the laptop as great for corporations and small businesses that want lots of power and something that can transform into a tablet. At the same time, it's keen to attract users at home that just want a well-made 3-pound notebook with 10 hours of battery life.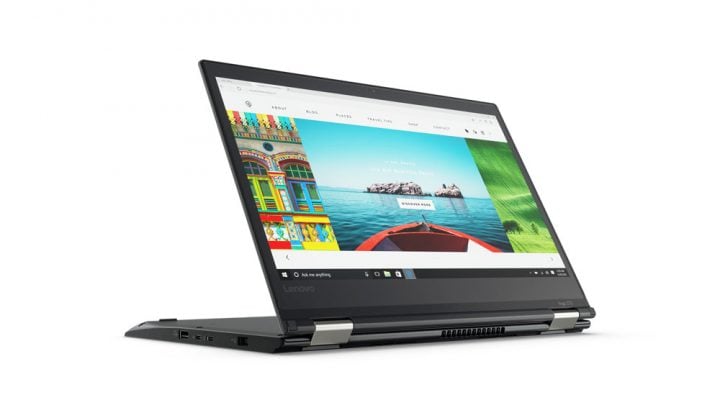 The Lenovo ThinkPad Yoga 370 will start at $1264 when it goes on sale this coming March. Every version of the notebook will come with Intel HD 620 Graphics and an Intel Core I processor. Lenovo is only saying that the notebook will offer Kaby Lake processors for now. It'll have more to share once the Consumer Electronics Show starts. It'll top out at 1TB of storage space with a solid state drive and 16GB of DDR4 RAM. A 13.3-inch FHD touchscreen display dominates the notebook's design.
With processors reaching maturity, it's not as easy to lure upgraders. Lenovo has bet on quality-of-life upgrades to set its new ThinkPad Yoga 370 apart from what others are offering.
First, it's pledging to include a Microsoft Windows 10 Signature Image with this machine. What that means is that Lenovo has worked with Microsoft to make the Windows 10 operating system on this machine as clean and add-on free as possible. The Microsoft Signature program does this for Microsoft Store shoppers today. PC makers have long been criticized for stuffing their machines with non-essential programs and experiences. This Signature Image should take care of that.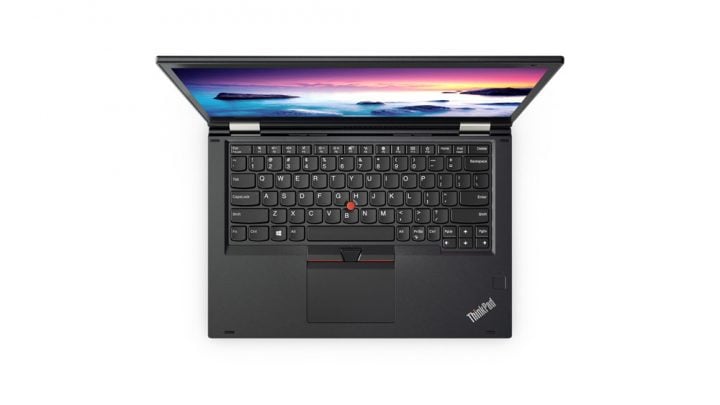 Lenovo's WiGig docks allow many ThinkPad notebooks to communicate with docked accessories wirelessly. The system is included in the ThinkPad Yoga 370. It's joined by Thunderbolt 3 technology though. Using Thunderbolt 3 and a related dock, users can quickly connect to an array of displays, hard drives and other accessories. What's more, Thunderbolt 3 allows for charging. Imagine getting to the office and connecting all of your essentials with just a single cable.
Thunderbolt also allows for very, very speedy transfers of photos, music and more. This port will become more important as smartphone and display makers start rolling out devices with it built-in. Lenovo says that it's built in a chip to keep third-party cables that weren't made to specifications from ruining the notebook. NFC technology is another smartphone feature that's built into the ThinkPad Yoga 370. The chip allows for quick Bluetooth pairing and mobile payments, but it's not entirely clear why Lenovo has seen fit to include it on a 2-in-1 this size.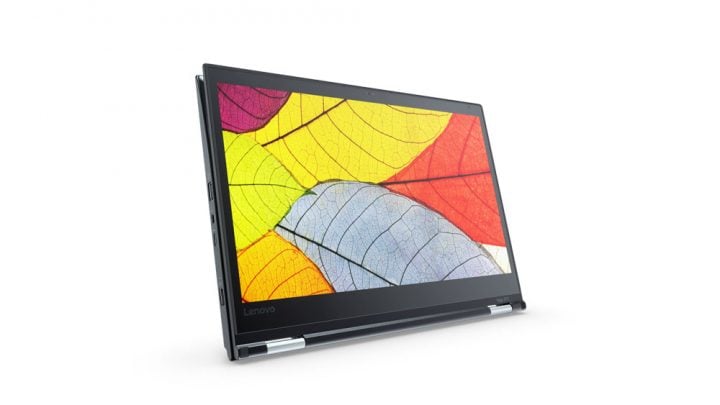 A new TPM chip, called dTPM 2.0 allows users and businesses to use Windows 10's Bitlocker encryption with as little hassle as possible. Bitlocker ensures that someone can't remove the drive from your PC and use the data you have stored on it. Combine that with the fingerprint reader built into the notebook and hardware security shouldn't worry buyers of the ThinkPad Yoga 370 too much.
Other ports include Display Port, 2 USB 3.0 ports, MicroSD and a headphone jack. 802.11 AC wireless and Bluetooth 4.2 are both used as ways for the notebook to communicate wirelessly. A pen included with and charged by the notebook allows for handwritten notes. The tablet experience is improved in other ways too. When the notebook's screen is folded back, the keys on its keyboard recede into the chassis.
We don't know which stores will stock the Lenovo ThinkPad Yoga 370. We do know that buyers can opt for a model in black or silver.