Lenovo Unveils X201T Tablet Refresh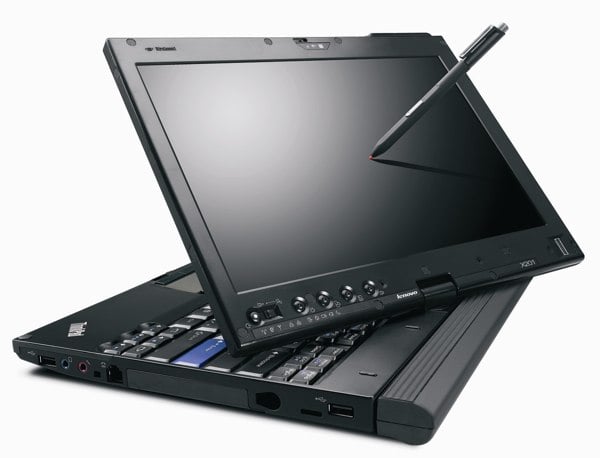 We all knew a refresh of the Lenovo X200 Tablet line was coming and now we have the confirmation. Along with other ThinkPads, Lenovo has unveiled info on the Lenovo X201T Tablet PC. Yes, it will look very familiar on the outside to the X200T, with the notable exception of adding a touchpad. Don't worry thumbstick fans, the thumbstick is still there, but now there are options. The screen features a capacitive touch layer and an active digitizer to handle both two-fingered touch and pen input. On the inside the processor has been bumped to the Intel low voltage Core i7 CPU and as usual you've got ordering options as to clock speeds as well as other options. There are options with an outdoor viewable screen as well.  Lenovo is a still a leader in Tablet PCs and there are inklings that they are working on something special on the Tablet front that may or may not be the UI Hybrid. In the meantime, I'm guessing ThinkPad Tablet fans will be quite pleased with the update.
Lenovo has also upgraded the X201, X201s, the W701, and W701ds as well.