Lenovo x61t On "Sinking" IBM Commercial
Last night watching Monday Night Football I snagged this from the 'sinking' IBM commercial. The commercial doesn't have anything to do with Tablet PC's, it's just a prop… but still, it's a Tablet PC in a commercial :)
Click through for a larger image of the capture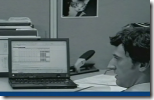 Last night watching Monday Night Football I snagged this from the 'sinking' IBM commercial.   The commercial doesn't have anything to do with Tablet PC's, it's just a prop… but still, it's a Tablet PC in a commercial.
Click through for a larger image of the capture.
To see the commercial follow this link.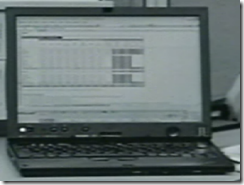 This article may contain affiliate links. Click here for more details.