Lenovo YOGA 900S Brings Intel Core m7, USB-C to YOGA Line
As part of the CES announcements, Lenovo updated their YOGA line with the YOGA 900S, a new, ultra-light 2-in-1 that adds Intel's Core m CPUs to the lineup.
One of Lenovo's most memorable innovations in recent years has been the hinge on its YOGA line – from the design, reminiscent of some kind of modern chain mail, to the function, which turns any of its notebooks into 2-in-1 beasts that work as laptops, tablets, and several things in between.
Lenovo YOGA 900S
The new YOGA 900S takes the line and shrinks it down a bit, thanks in no small part to the low-powered Intel Core m7 CPU that beats inside. The new model packs just a 12.5-inch display, but it has a resolution of 2560×1440.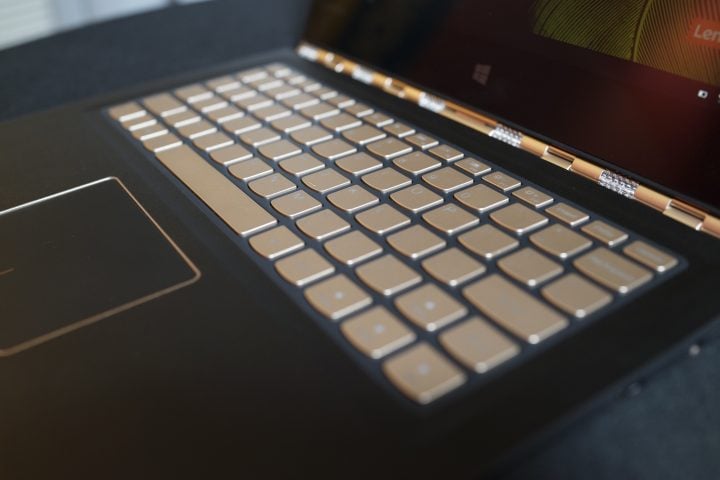 You can configure the 900S with up to 8GB of memory and up to 512GB of flash storage. It comes with a 10-finger multitouch screen as well as Active Pen Support (but this time a pen doesn't seem to be included with the price of purchase). There's also a mix of ports: one normal USB 3.0, one USB 3.0 Type C (with video-out functionality), one USB 2.0 that doubles as its power jack, and an audio in/out port.
Lenovo incorporated the use of carbon fiber to get the laptop down to just 2.2 pounds, making it one of the lightest 2-in-1 laptop/tablet hybrids around. Despite the small size, the low-power components mean you'll still get up to ten and a half hours of battery life on the device.
The Lenovo YOGA 900S ships in March, with a starting price of $1099.
Lenovo ideacentre 610S
We might not be in the habit of writing about cutting-edge desktop PCs, here, but it's hard to resist when manufacturers throw out the occasional oddball. That's just what Lenovo did, in the pyramidal form of the Lenovo ideacentre 610S.
What sets it apart, you ask? Well, it's pretty small for what the company calls a home entertainment PC. Despite that, it packs in options like an Intel Core i7 CPU, up to 2TB hard drives or 128GB SSD, built-in 802.11ac Wi-Fi and Bluetooth and up to 16GB of memory.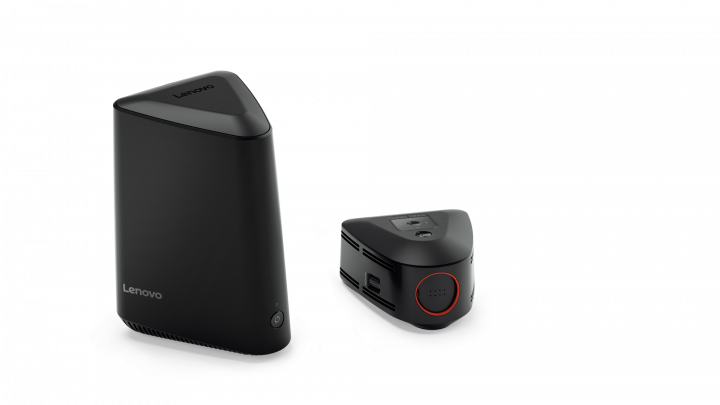 Oh yeah, and it has a projector, too. That's right, it's a desktop PC with a built-in projector.
Sitting on top of the ideacentre 610S is a wireless TI Micro Projector – and if you follow display chip news (who doesn't, really), you might guess that mentioning Texas Instruments means you get a DLP projector – and you'd be right. Point this gadget roughly at a wall roughly eight feet away, and you'll get a 100-inch screen with a resolution of 1280×720. It won't be super bright at just 220 lumens, but if you're in a dark room or basement, it should offer a perfectly watchable experience.
Hopefully the projector will work with other Lenovo desktops in the future, else you run the risk of never being able to upgrade this PC. Still, it might be a good option for those looking to combine their entertainment devices into a single – albeit quirky – little unit.
The Lenovo ideacentre 610S will ship this June with the projector for $849.