Lenovo's IdeaPhone K860 Boasts Quad-Core Exynos CPU
Samsung's quad-core Exynos processor based on architecture designed by ARM Holdings is starting to pervade the mobile universe outside of the South Korean manufacturer's own portfolio of smartphones and tablets. The latest smartphone to come equipped with the powerful quad-core Exynos is Lenovo's IdeaPhone K860, which unfortunately appears to be restricted to the Chinese market.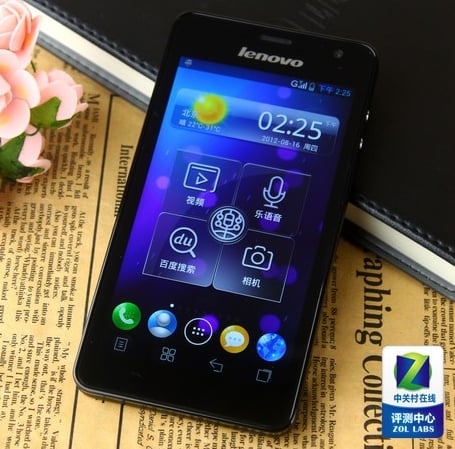 The IdeaPhone K860 will be released with Android 4.0 Ice Cream Sandwich and will be categorized in the phablet category with a 5-inch 720p HD display with a 1280 X 720 resolution. The device features 1 GB RAM, an 8-megapixel rear camera with a video camera that captures 1080p HD video. The phone will feature a 2250 mAh battery.
The 1280 X 720 resolution will mean that the display will be a bit more narrow when held in portrait resolution than the competing Samsung Galaxy Note phablet that popularized this category of devices as the Note has a slightly wider 1280 X 800 resolution. Additionally, the Galaxy Note from Samsung also has a 5.3-inch display.
According to Unwired View it's unclear what the phone will cost when it launches to consumers. The phone was recently previewed by Chinese site Zol.