Lenovo's New ThinkVision Displays Bring Affordability to 4K UHD Resolution
At the Consumer Electronics Show this year, Lenovo introduced two new ThinkVision displays, both of which feature a fantastic 4K UHD resolution for creative professionals and discerning media consumers who need a high resolution display to enjoy their content.
ThinkVision Pro2840m
The ThinkVision Pro2840m is geared at creative professionals and is a value-packed display featuring a bright 28-inch screen, UHD resolution, and a highly affordable price point of just $799 when it becomes available in April 2014. The ThinkVision Pro2840m can swivel so you can use the display in either landscape or portrait mode, and there are multiple angles to tilt the display.
"With a 3840×2160 panel, the latest premium ThinkVision monitor reproduces a stunning image that is vibrant, sharp and detailed and color reproduction is second to none," Lenovo boasts in a press release.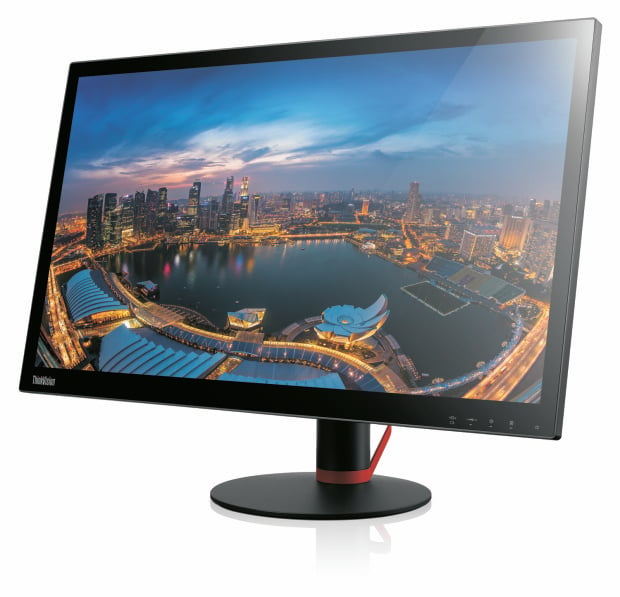 The ThinkVision Pro2840m also features dual speakers and touch-sensitive buttons. It's backed by a three-year warranty and really makes 4K UHD resolution an affordable proposition.
For comparison, Sharp's larger 32-inch display costs nearly $3600, or a price tag of four times the 28-inch Lenovo version.
ThinkVision 28
The second ThinkVision display that Lenovo introduced is the Lenovo ThinkVision 28. Like the 2840m, the ThinkVision 28 features a 28-inch UHD screen, but the 28 model adds a touchscreen on top so you can interact with your PC that way. Additionally, the display also comes with Google's Android OS so when you disconnect your laptop or PC from the ThinkVision 28, you can continue to use Google's full ecosystem.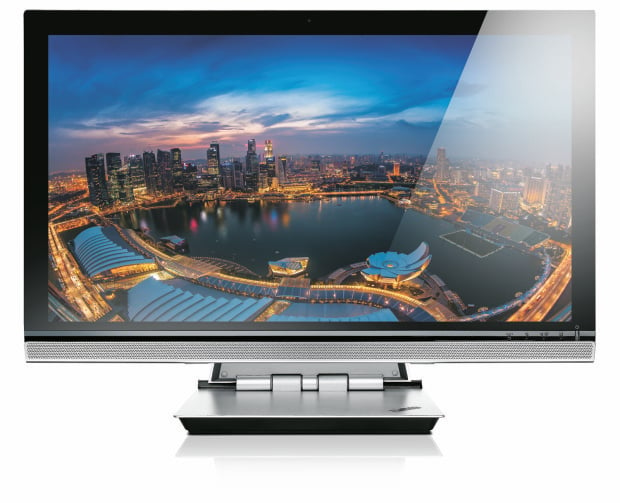 So while the ThinkVision isn't marketed as a "smart TV," you can certainly use the 28-inch display in such a way and stream movies through the Google Play Movies app or third-party services like Watch ABC, Netflix, Hulu Plus, CBS, HBO Go, and others.
Users get full access to the Google ecosystem with the ThinkVision 28. Powering Android on the ThinkVision 28 is NVIDIA's Tegra CPU.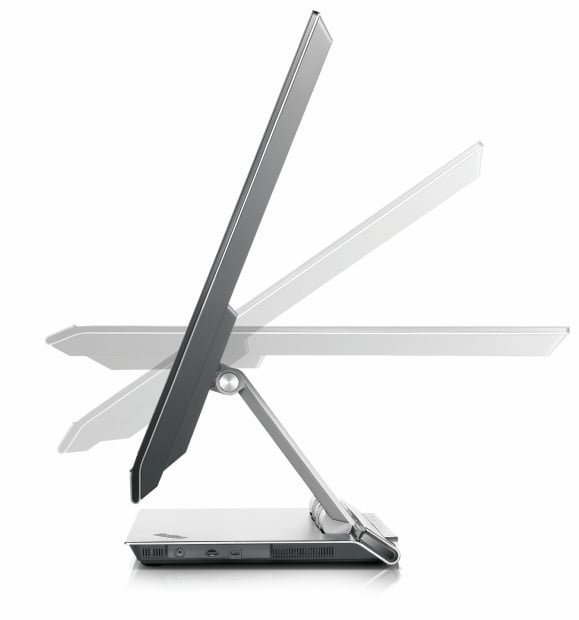 The ThinkVision 28 will start at around $1199 when it launches in July 2014.