Lepow ADD Powerbank Brings Expandable Power to iPhone 5s, Galaxy S4
iPhone 5s and Samsung Galaxy S4 owners looking for ways to increase their battery life on-the-go will want to take a look at the ADD Powerbank from Lepow, a power bank that offers two 4500 mAh battery packs that can be attached together for easy use.
One of the biggest complaints we here about from smartphone owners is about battery life. While companies have worked to improve the overall battery life found on their smartphones, there is still room for improvement. Smartphones of the future may get multiple days of battery life but owners of current smartphones are lucky to get one. For those that need to be productive on-the-go, this presents a problem.
Every year at CES, we run into accessories that aim to improve the battery life for smartphone users. This year at CES 2014, we've run into our fair share of battery saving accessories, but maybe none as interesting as the Lepow ADD Powerbank.
Lepow's ADD Powerbank is stylized as a "customizable power bank" and that is an extremely accurate description. Instead of your typical, boring looking battery pack, the ADD Powerbank offers a ton of power in a stylish design. The accessory comes with two 4500 mAh batteries that twist together and lock. When locked, they offer up a total of 9000 mAh of power.
For iPhone 5s owners, that means around five and a half charges. For Samsung Galaxy S4 users, that means around three and a half charges. That's a ton of juice and sufficient for most road warriors.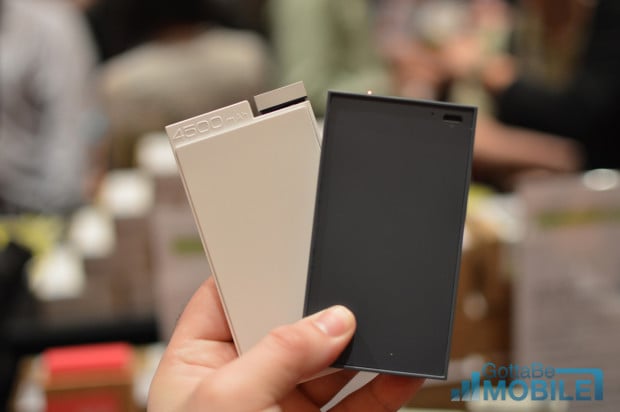 Users can easily check for remaining battery life by gently shaking it and when charged separately, the ADD Powerbank takes about five hours to fully charge.
The ADD Powerbank is as powerful as it is stylish and Lepow offers up the accessory in four colors including a pastel red and blue and a familiar black and white.
Lepow will be putting the ADD Powerbank in retail stores by the end of the month and will be charging $100 for the primary and supplementary packs together. Additional supplementary packs will run users $40.