LG Confirms 5.5-Inch Full HD Optimus G Pro, Going Head-to-Head With Note 2
Ahead of Mobile World Congress, LG has confirmed that the LG Optimus G Pro will be headed to South Korea with a 5.5-inch display with a full HD resolution. The screen size and aspect ratio, at least, would go tete-a-tete with rival Samsung's Galaxy Note 2 smartphone, though the Note 2 has a 720p resolution and not the 1080p of the newer Optimus G Pro.
The South Korean variant of the Optimus G Pro clocks in with a display that is 0.5 inches larger than the model that was launched in Japan.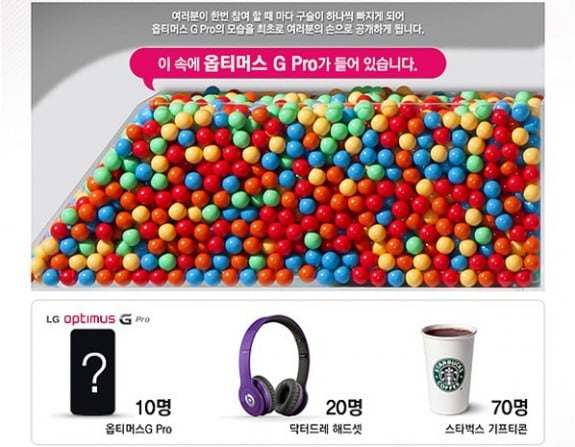 LG is still not revealing much about the phone and the Android smartphone-maker promises to give more information on Facebook. However, Engadget reports that LG says that it will reveal more information with more Facebook likes in a teasing manner. Likely, though, the Optimus G Pro for Korea will have similar specs to the Optimus G Pro for Japan except it will come with a larger display.
Though comparisons can be made between the LG Optimus G Pro 5.5 with the Galaxy Note 2 from Samsung, there are still key differences between the two devices. First, it doesn't appear that the LG Optimus G Pro will have an digitizing stylus. Second, though LG has been improving its software on top of Android, the LG Optimus G Pro will likely be a phone first device whereas the Note 2 attempts to be more like a tablet in this new phablet category. A lot of the appeal with the Note 2 stems from the software and not just the 5.5-inch display.
It's unclear if the Optimus G Pro will be coming to markets outside of Korea and Japan. In the U.S., the Optimus G with its 720p HD display is currently available through carriers AT&T Mobility and Sprint Nextel.

As an Amazon Associate I earn from qualifying purchases.