LG Creating Its Own ARM Chips in the Future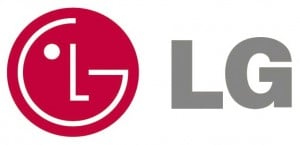 Like its South Korean rival Samsung, LG has signed a deal to license ARM designs for mobile processors in the hopes of creating its own in-house chips. The company would compete against Texas Instruments, Samsung, Apple, Qualcomm, Marvell, and others with ARM mobile chipsets.
ARM Holdings, the body behind the ARM reference design, has announced that LG will license the current ARM Cortex A9 design as well as the multi-core A15 designs. Additionally, the company will also license ARM's graphics engine with the Mali-T604 GPU and the CoreLink interconnect technology as part of the agreement.
In its current flagship LG Optimus 2X–which is marketed as the LG G2X by T-Mobile in the U.S.–and the LG G-Slate, also known as the Optimus Pad, LG uses dual-core chips made by NVIDIA.
By licensing the ARM design, LG could potentially add improvements and changes to the chips to differentiate its processors and final products from the competition. Apple, which licenses ARM reference designs for its A4 and A5 chipsets, make its own customizations and improvements to the designs to give its flagship smartphone and tablet an edge over the competition.
In addition to ARM-based chipsets on mobile, semiconductor companies like Intel and AMD are looking at the emerging mobile market for growth as well. Intel has announced an aggressive roadmap for its Atom-based chipset and AMD is looking at the space as well.
It's unclear at this point if LG will be reserving its chipsets for use inside its own smartphone–much like Apple's strategy–or if the company will follow Samsung's route and sell its chipsets to other vendors. Samsung has used a single-core ARM reference design with its Hummingbird processor that was seen and popularized on the Galaxy S series smartphone as well as the T-Mobile Sidekick 4G. The company is also working on its own dual-core Exynos CPU based on ARM design.
Via: eWeek