LG G Flex Curved Smartphone Heads to AT&T, T-Mobile & Sprint
Samsung may have been the first company to announce a curved smartphone in the Samsung Galaxy Round, but LG is first to widely distribute and launch such a device in the US. Starting with the LG G Flex the era of curved displays may finally be here.
After releasing the 5.9-inch curved phone late last year in Korea, LG's confirmed this afternoon live in Las Vegas for CES that the company's new LG G Flex will arrive stateside on three major carriers. Starting with AT&T, Sprint, and T-Mobile. After seeing multiple leaks suggesting AT&T and T-Mobile last week, the details have now been confirmed by LG themselves.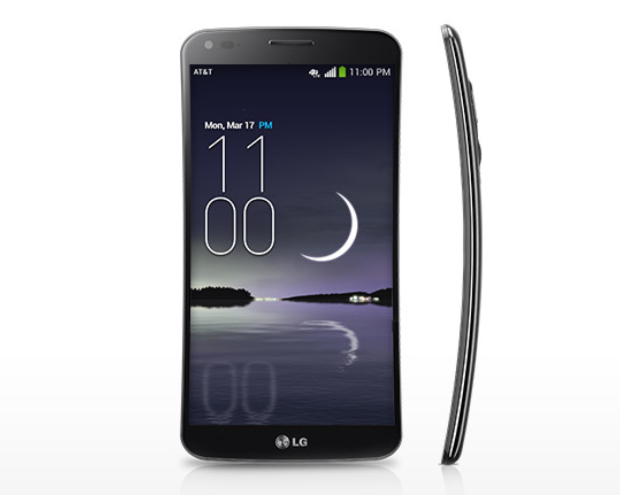 Being one of the most unique devices we've seen to date, the G Flex is finally coming to the US where smartphone buyers have the choice to pick it up and have a truly unique smartphone experience. One that LG promises can handle wear and tear better than most currently available today.
Starting with the display, LG has a 5.9-inch 720p P-OLED screen, the P is for plastic, which enabled not only the curved design, but the phone to flex in case it's dropped, or a user sits on their smartphone. Then on back we have a self-healing coat protecting the lightweight plastic design under the state of the art 13 megapixel OIS camera, which has a dual-stage flash.
Read: LG G Flex Showcased at CES
Under the hood LG has a 2.3 GHZ Qualcomm Snapdragon quad-core processor and 2GB of RAM, as well as a large 3,500 mAh battery for all day usage. Offering a unique and durable device with plenty of power and battery life. AT&T confirmed it's coming soon, T-Mobile's issued a press release with more information, and Sprint has also been confirmed to carry the new phone.
LG was nice enough to quote a before the end of Q1 2014 release, which is between now and the end of March. Hopefully Verizon will also be on board, but so far there's no information to support the Android-powered curved phone will also be offered from Verizon Wireless. We'll update once carriers reveal more details.

As an Amazon Associate I earn from qualifying purchases.