LG G Pad Android 4.4 KitKat Update Begins
The LG G Pad 8.3 Android 4.4 KitKat update is finally prepared and ready to roll out to select users after months and months of being stuck on the aging Android 4.2 Jelly Bean software.
After arriving with Android 4.2 just before Google released Android 4.4, many expected updates to arrive at a quicker pace to either Android 4.3 or the new 4.4 KitKat, but sadly that never happened. Now that the manufacturer has updated its flagship LG G2 smartphone to the latest software, the tablet is up next.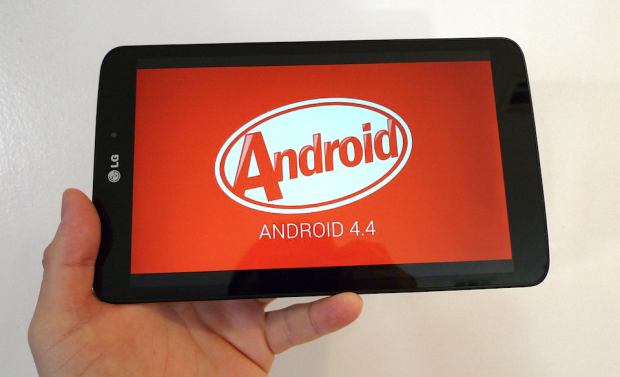 Today we've learned courtesy of Naver that the LG G Pad Android 4.4 KitKat update is officially under way in South Korea, arriving both as an over the air software update, or for those using the LG Mobile Update tool on their PC or laptop.
After launching internationally last year, followed by a release with stock Android 4.4 on the Google Play Store, it was only a matter of time until LG Mobile released Android 4.4 KitKat for the regular model, and that's finally happening today. Sadly we've heard no reports of the LG G Pad 8.3 getting Android 4.4 in other regions, but the update for users in the U.S. should quickly follow, just like LG did with the G2.
Read: LG G3: 6 Things We Know So Far
The LG G Pad 8.3 is available in the U.S. in both a WiFi variant, and a 4G LTE-enabled model from Verizon Wireless. Traditionally carrier models receive updates later, but those with the regular WiFi model should expect more details and the update sooner rather than later.
Reports are also stating the LG Vu 3 smartphone in Korea is also getting Android 4.4 KitKat starting today, both online and over the air.