LG G Pro 2 Confirmed for February Unveiling
Without a lot of details to go off of, LG has officially confirmed that the LG G Pro will be getting a successor. The LG G Pro 2, as it will be called, will be announced and unveiled at some point next month, probably at Mobile World Congress, but we can't be sure about that just yet.
Sadly, no other details were provided other than that the G Pro 2 will be the fourth generation in LG's flagship handset series, which started with the Optimus G, then the Optimus G Pro, and finally the LG G2, which is the company's current head device. Of course, LG has since dropped the Optimus name from its repertoire after releasing the G2, so we're not surprised to see it omitted with the G Pro 2 this time around.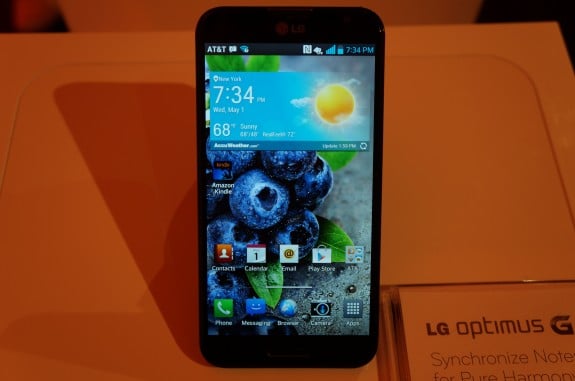 While we're not sure what LG is planning for the G Pro 2, we can most likely expect it to pack some serious punch. We might see a larger display (maybe closer to 6 inches this time around, although we're not sure how daring LG will be with that). It'll obviously sport a faster processor, more RAM, and hopefully Android 4.4 KitKat out of the box.
The Optimus G Pro sports a 1.7 GHz quad-core Qualcomm Snapdragon 600 processor, 2GB of RAM, 32GB of internal storage, a 13-megapixel camera on the back, and it's all topped off with a 5.5-inch screen with a 1080p resolution.
LG says that it will be the year of OLED for the company in 2014, so hopefully we'll see something related on the G Pro 2, but we'll have to keep our ear to ground until Mobile World Congress rolls around next month.

As an Amazon Associate I earn from qualifying purchases.