LG G Pro 2 Details Arrive Ahead of February Launch
LG is gearing up for another excellent year of smartphone releases following a successful 2013 with the LG G2 and Nexus 4. They're doing so by releasing bits and pieces of information about its upcoming flagship smartphone to take on the Note 3.
It's called the LG G Pro 2, which is aiming to take on the Note 3, and potentially the Galaxy Note 4. After a few leaks were swirling last week LG officially announced the new phone, which was followed by some leaked photos. And now today LG is sharing additional details ahead of the official unveiling at the end of the month.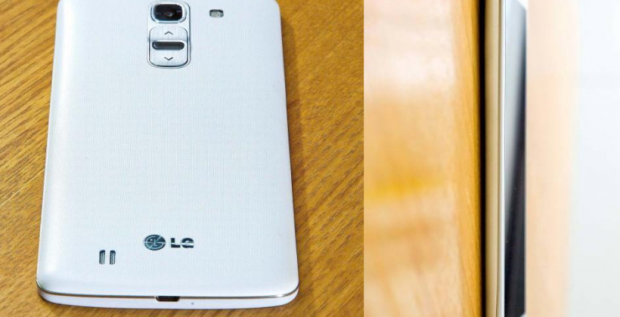 LG is slowly but surely confirming all of the details, and today had a few comments regarding the camera on back. We already knew the phone would have top-tier specs if it wants to compete with Samsung, but today LG confirmed the camera will be a huge focus.
Talks of a 13 megapixel camera with optical image stabilization, which only a few phones currently offer. But there's more. The G Pro 2 will feature the latest "OIS+" according to LG, which will deliver some of the best photos from a mobile device, not to mention the smartphone will record in full 4k UHD resolutions.
Read: LG G Flex Hands-On
LG continues by stating there's a new slow-motion video capture feature, UDH Bust shot mode, and much more. That's all on top of a smartphone that already packs a full 1080p HD display which is rumored to be around 5.9-inches in size, a quad-core Snapdragon 800 processor with 2 or 3GB of RAM, a huge battery, and even a similar faux-leather design on the rear as the Galaxy Note 3.
The manufacturer has already confirmed we can expect the new LG G Pro 2 to be unveiled at the end of February during the annual Mobile World Congress show in Spain, followed by a quick release in multiple markets. The original Optimus G Pro was first available on AT&T in the US, and we're expecting the same for the new LG G Pro 2.