LG G Watch Deal Arrives as G Watch R Release Nears
Back in June Google announced and released its new Android Wear platform, an Android-based OS for wearable devices like a smartwatch or Google Glass. That was followed by the release of the first Android Wear smartwatch, the LG G Watch. If you didn't get it initially, a new LG G Watch deal has arrived worth checking out.
Both the LG G Watch and Samsung Gear Live debuted on the same week, and have been popular smartwatches as buyers wait for the Moto 360 or Apple Watch. However, this weekend a deal arrived that will save prospective buyers $80 on the new watch.
Read: LG G Watch R Release Date Details Arrive
The LG G Watch arrived for $229 on the Google Play Store, and eventually had a small discount, but this weekend Best Buy dropped $80 off the price to clear some room for its successor, the new LG G Watch R which is coming soon.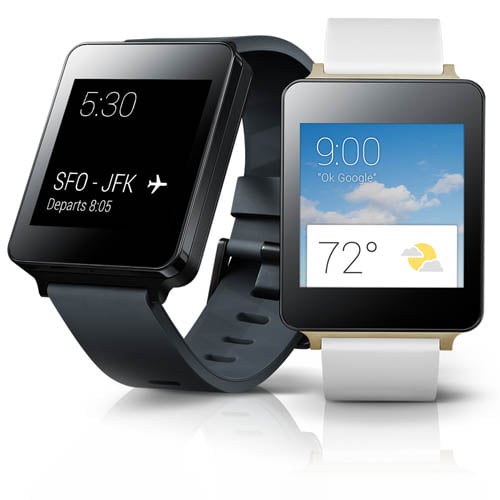 After the initial announcement of Android Wear Motorola announced the Moto 360. A stunning round watch that doubles as a smartwatch. Offering a round aluminum design, genuine leather straps, and an overall nice piece of jewelry. It instantly caught Android enthusiasts attention, and the attention on regular watch wearers.
Most waited for the Moto 360 to arrive, which was months later than the LG G Watch and finally went on sale back in September. In light of all the popularity LG quickly changed its minds and made a new LG G Watch R. Offering an even more genuine watch design incorporated into the smartwatch platform.
The new LG G Watch R is expected to be released later this month in Korea, and around the globe, and that includes the United States. It's this, that makes us believe many retailers are trying to clear stock of the original square LG G Watch.
The LG G Watch was dropped to just $149 all weekend by Best Buy. Available both online and in stores that have stock. However, this afternoon they've increased the price $10, probably due to popular demand, and now the savings are still an excellent $70 off. This makes the LG G Watch $159 vs the original $229 price that's currently listed on the Google Play Store.
Read: Hands-on with Android Wear
For those considering getting an Android Wear smartwatch, check out our hands-on video linked to above. That was the square Samsung Gear Live, which is a similar experience users will enjoy with the LG G Watch available for $70 off right now from Best Buy.
Again, we're expecting new smartwatches from Samsung, possibly Google, Fossil Watch Group, and even HTC at some point later this year and in 2015. It may be worth waiting for something else, but $70 off is a pretty good deal worth jumping on while they're available. This is the lowest price we'll likely see on an Android Wear watch for the foreseeable future.
Last but not least, check out our Moto 360 review for more details regarding Android Wear in general, and the LG G Watch competition.

This article may contain affiliate links. Click here for more details.