LG G Watch R Announced to Take on Moto 360
With the popular Moto 360 release date quickly approaching, LG hasn't wasted any time showing potential buyers what they have planned to compete with the round smartwatch. After a slew of teasers this week, last night the LG G Watch R (for Round) was officially announced to take on the Moto 360.
This week LG started posting teaser videos showing a new Android Wear Smartwatch with a round design, rather than the squared off look of the original G Watch, and now we have all the official details and more pictures below.
Read: Android Wear Brings the Matrix Code to Your Wrist
The Moto360 immediately caught the eye of many watch users, and tech enthusiasts for the stunning round design and premium build materials, and it looks like LG noticed too. The new LG G Watch R is quite the fancy looking watch. One that is a watch first and a smartwatch second. It sports a fully round display with a Plastic-OLED screen. More details are available below.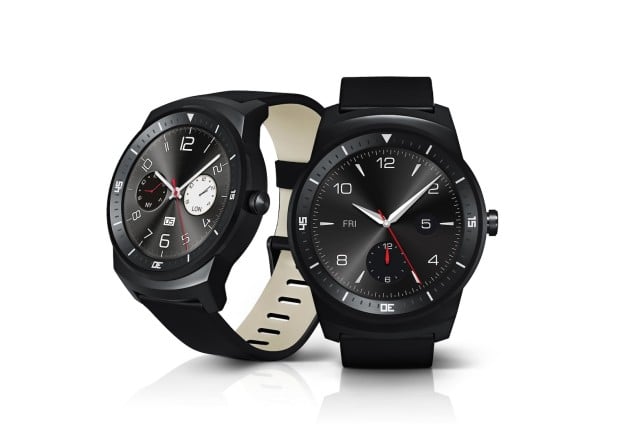 In March of this year Google gave users their first look at Android Wear, the company's new wearable-based operating system running on Android. Built with the smartwatch or Google Glass in mind, Android Wear is a simple operating system for wearable technology.
Since then we've seen it become officially available back in June with the LG G Watch and Samsung Gear Live, but multiple other smartwatches are coming soon, including the newly announced LG G Watch R.
This is a completely different looking device and approach to the plastic and cheap looking LG G Watch that was announced and released back in June. In two months time LG now has a premium all aluminum watch with a standard 22mm leather (calfskin) band, and the standard 22mm wide size will allow users to easily change it for whatever watch strap they'd like.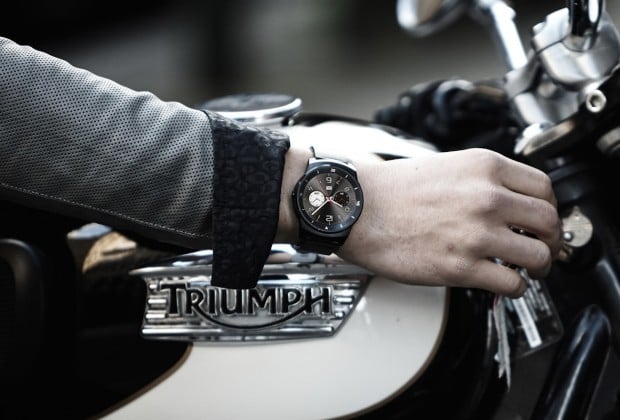 The images provided to us from LG clearly show they're taking the smartwatch into a completely different direction. Rather than looking like those old calculator watches or something from a Sci-Fi movie, they want Android Wear watches to look like a standard premium watch and piece of jewelry. In fact, the LG G Watch R looks more like a standard timepiece than the Moto 360. Thanks to the dial around the display, and dedicated knob on the right side.
The Moto 360 is an extremely impressive looking watch, and it will be officially announced on September 4th. Rumor has it the device will be released on the 10th, but we'll have to wait and see. The delay could end up costing Motorola, because this new LG G Watch R could have buyers pass on the 360 in favor of this instead. Even if the release date for the LG G Watch R is listed as "coming in Q4 of this year". Which means it won't be released until the fall, and likely sometime this holiday season.
Read: Moto 360 Release Date and Rumor Breakdown
So what makes the all-new LG G Watch R so impressive aside from the standard watch-like look? The features on board. According to LG this will be an impressive watch, but our only concern is the slightly smaller 1.3-inch P-OLED display. It's made from plastic, so it should be able to handle scratches and won't ever break like some smartphones or regular watch faces. It's also smaller than the current G Watch, the Gear Live, and the upcoming Moto 360 screen. Here's the details provided today.
LG G Watch R Specs
1.2GHz Qualcomm Snapdragon 400 processor
1.3-inch P-OLED Display (320 x 320)
4GB storage and 512MB RAM
410 mAh Battery
Android Wear™
(compatible with smartphones running Android 4.3 and above)
Sensors: 9-Axis (Gyro/ Accelerometer/ Compass), Barometer, PPG
Black Color (more may be coming)
Dust and Water Resistant (IP67)
There's no mention of others colors, wireless charging like the Moto 360, or any other details prospective buyers may want to know, but most of the important information is provided above. It has the same resolution as their current G Watch on a smaller screen, so it should look good and be very crisp, and the large 410 mAh battery should hopefully provide at least a full day of battery life, if not more.
No pricing or release date was announced, aside from the comment regarding the release being in Q4 of 2014, so we'll have to wait and see. Hopefully we'll be able to learn more details next week at IFA in Berlin, Germany, as well as pricing for those who may opt to skip the Moto 360 in favor of LG's newest Android Wear smartwatch.

This article may contain affiliate links. Click here for more details.