LG G Watch R Release Date and Price Rumored
When Google first announced Android Wear earlier this year buyers were instantly excited about the Moto 360. Come release date in June though, only the LG G Watch and Samsung Gear Live arrived. Motorola delayed their launch to September. However, a new device is here to take on the round design, and now we have leaked details regarding the price and release date.
Late last night LG announced a brand new smartwatch running Google's Android Wear operating system aimed at buyers waiting for the Moto 360. It's called the LG G Watch R (for Round) and it's already gaining popularity for being a simple watch design first, a piece of jewelry, and smartwatch second.
Read: Moto 360 Release Reportedly Pressures Competition
The LG G Watch R release date and price weren't mentioned in the press release by LG, aside from saying buyers can expect it to arrive in Q4 of 2014. That could be from October to December, leaving consumers in a tough spot regarding buying the Moto 360, or waiting for the LG G Watch R. However, we now have more details thanks to a slip in the official LG German Press Release.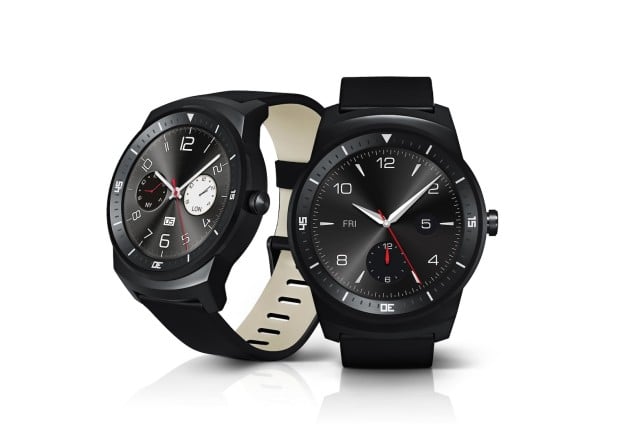 According to LG the new G Watch R will be available sometime in Q4, but that's all the information they're willing to share at this point. Earlier this week they began sending out teaser videos to press and on YouTube, giving consumers a quick glance at what was coming.
Most likely the teasers and well-timed announcement is to disrupt the launch of the Moto 360, which is set to be announced on September 4th. Followed by a rumored September 10th release date around the globe. Most buyers have been waiting for the Moto 360, but now some may want to wait for the LG G Watch R instead.
Thanks to the official press release in Germany, we now have a somewhat "official" price tag, as well as the potential global release date. The LG G Watch R is said to retail for €299, which is 100 more than the original G Watch. That puts the price right around $400 USD, which is highly unlikely.
Read: Moto 360 Release Date and Rumor Breakdown
Rumor has it the new Moto 360 will be $249, making it the most expensive Android Wear smartwatch currently available. That said, the G Watch would be much more expensive if this leak is accurate. Most likely this is just an early estimate from the German release, as we seriously doubt LG will be asking that much for its new smartwatch. That would be a premium price way higher than any of their competition. That isn't all they revealed either. Here's a quote from the release.
The LG G Watch R will be available in Germany from October at a recommended retail price of 299 euros. At IFA in Berlin Until September 10 at the LG booth in Hall 11.2 already admire the G Watch R on 5.
The LG G Watch R will be shown off for the first time in early September at the annual IFA tradeshow taking place in Berlin, Germany from September 5-10th. The information above suggests the device will be on display for press to check out, which we'll surely have plenty of pictures and video, as well as a suggested release date.
If this accidental leak is accurate the new LG G Watch R will be available (at least in Germany) in October and will retail for over 100 Euros more than the original. We're expecting a much more reasonable price tag come release date, but will have to wait and see.
Given this information are you going to pass on the G Watch R and go with the impressive Moto 360, or wait for more details before making your decision? Let us know.

This article may contain affiliate links. Click here for more details.