LG G Watch R Release Date Details Arrive
When Google first announced Android Wear earlier this year buyers were instantly excited about the Moto 360 for its round design, but another option is coming soon. Currently the LG G Watch, Gear Live, and Moto 360 are available, but LG's new round watch is up next.
Back in August LG announced a brand new smartwatch running Google's Android Wear operating system aimed at buyers waiting for the Moto 360. It's called the LG G Watch R (for Round) and it's already gaining popularity for being a simple watch design first, a piece of jewelry, and smartwatch second.
Read: Moto 360 Battery Life Improved with new Update
The LG G Watch R release date and price weren't mentioned in the press release by LG, aside from saying buyers can expect it to arrive in Q4 of 2014. However, thanks to a slip in the official LG German Press Release we knew it was coming in Q4, but today new reports have surfaced claiming the LG G Watch R will be available within the next two weeks in an attempt to take on the Moto 360.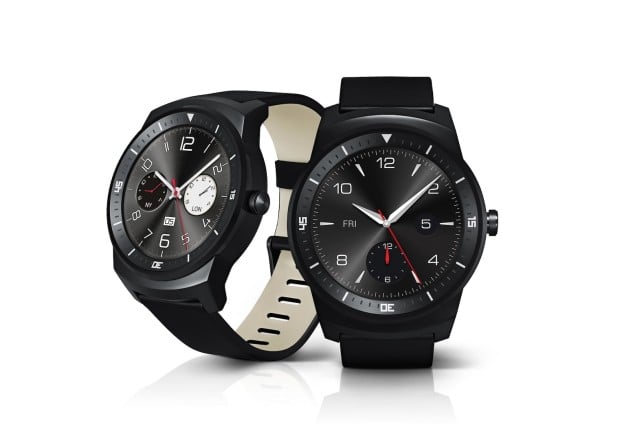 The Moto 360 is the most popular smartwatch at the moment. Offering a stunning round face and simple design, the company has had a hard time keeping enough inventory in stock for eager buyers. If you are still on the fence or haven't found one in stock, LG has reportedly pushed up the G Watch R release to take advantage of buyers still waiting.
Multiple reports out of Korea have arrived this week suggesting the LG G Watch R will officially launch on October 13th or 14th. That being said, this is reportedly only the Korea release for the company's home country, and a release in the United States and other regions will quickly follow.
Read: 5 Android Wear Smartwatches Worth Waiting For
Popular site ETNews is reporting a similar release date, and even the Wall Street Journal is claiming the release will be inside of October for buyers around the globe. Initially Q4 was all that was revealed, which could be October-December, but this is certainly good news. A few sources suggest the late arrival of the Moto 360, along with the release and stock woes, pushed LG to release its new watch earlier than planned to take advantage of the situation.
If the Moto 360 isn't something you fancy, the impressive looking LG G Watch R could be a good alternative. The company started teasing the new smartwatch a last month in an attempt to combat the hype around the Moto 360, and now could be releasing it as soon as next week.
https://www.youtube.com/watch?v=1STW7LQXONo
The LG G Watch R offers a fully round display, not a mostly round screen like the Moto 360 that has that "flat tire" look with a black bar on the bottom. It also delivers a premium watch design first, then a smartwatch second. Meaning many watch buyers may want to get it over some of the square Sci-Fi looking competition. Here's what to expect.
LG G Watch R Specs
1.2GHz Qualcomm Snapdragon 400 processor
1.3-inch P-OLED Display (320 x 320) Round
4GB storage and 512MB RAM
410 mAh Battery
Android Wear™
(compatible with smartphones running Android 4.3 and above)
Sensors: 9-Axis (Gyro/ Accelerometer/ Compass), Barometer, PPG
Black Color (more may be coming)
Dust and Water Resistant (IP67)
The LG G Watch R has a round display with a similar size of the Moto 360, but offers a more rugged look, bigger battery, and will hopefully be available sooner rather than later.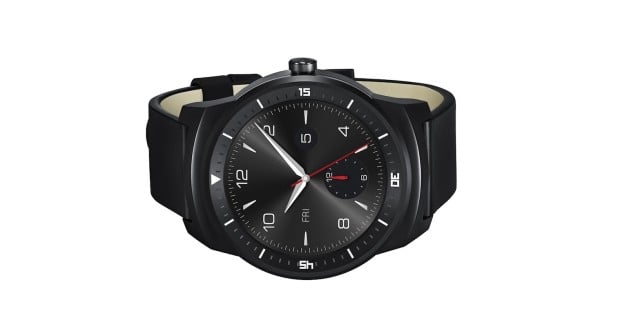 For now the smartwatches price remains a mystery, but we're hearing a similar $249 price point as the Moto 360 is in store, if not something slightly lower to help sales of the new smartwatch. If the LG G Watch R release date indeed is October 13th in Korea, expect more details and official US release date and pricing in the near future.

This article may contain affiliate links. Click here for more details.