LG G Watch R Release Date Rumors Swirl
Those planning to buy a new Android Wear-powered smartwatch only have a few options as of today, but by the end of next week and early next month multiple new smartwatches will be on sale. The Moto 360 has most potential buyers attention for now, but the newly unveiled LG G Watch R could be coming sooner rather than later.
After rumors continued to arrive suggesting a Moto 360 release on September 10th, last week LG took the opportunity to put out the competitions fire by announcing its own round smartwatch, dubbed the LG G Watch R.
Read: 5 Android Wear Smartwatches Worth Waiting For
If the Moto 360 isn't something you fancy, the impressive looking LG G Watch R could be a good alternative. The company stated teasing the new smartwatch a few weeks ago in an attempt to combat the hype around the Moto 360, and now today we more rumors that have emerged suggesting a release date. Read on for more details on this upcoming round Android Wear smartwatch.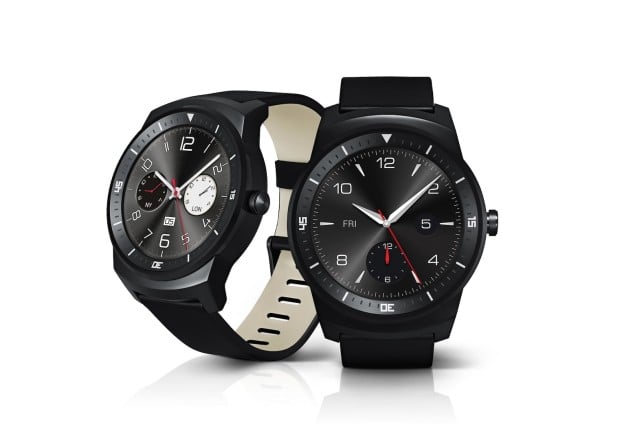 After a few teaser videos a few weeks ago, late last week LG officially announced the new LG G Watch R. Offering a stunning watch first, that also happens to be a smartwatch. Taking a traditional design approach to the wearable technology further than any other smartwatch manufacturers currently have employed.
The LG G Watch is a round and sporty stylish piece of jewelery buyers will want to wear, but doubles as an impressive Android Wear smartwatch. It certainly doesn't have the squared off Sci-Fi look as the original, which is a good thing.
Shortly after the announcement a few rumors suggested the release date and price, but this week the Wall Street Journal reported something different. According to their sources the LG G Watch R will be released around the globe come October 14th. This is the first solid release date rumor we've seen thus far, but it still puts the LG G Watch R over a month and a half away. While that's good news for buyers, the Moto 360 should be here next week, which may steal some of LG's potential customers.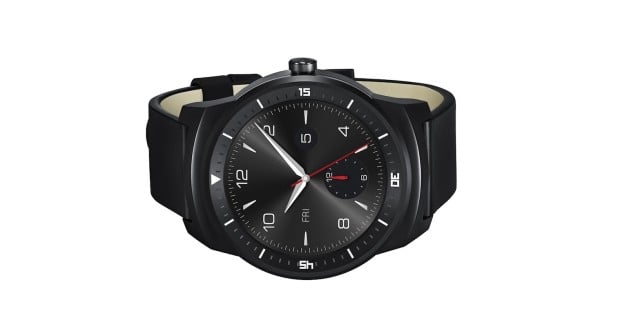 However, we still don't know the price tag of this device, which could have users worried. Some reports have suggested a nearly $399 price tag, which is highly unlikely given the original G Watch released just a few months ago is $229, but we'll have to wait and see.
LG did however confirm this will be much more like a watch than anything else available, and their photos above confirm that. It sports a durable and thick blocky aluminum frame, a plastic (P-OLED) AMOLED display that should handle scraps and drops, and of course runs Android Wear under the hood. Google's new operating system built from the ground up for wearable devices.
The guys from AndroidCentral got their hands on the new G Watch R and came away impressed, and hopefully more details continue to surface regarding this smartwatch.
Read: Moto 360 Release Date and Rumor Breakdown
For those wondering what all the LG G Watch R has to offer, here's what they've announced thus far.
LG G Watch R Specs
1.2GHz Qualcomm Snapdragon 400 processor
1.3-inch P-OLED Display (320 x 320)
4GB storage and 512MB RAM
410 mAh Battery
Android Wear™
(compatible with smartphones running Android 4.3 and above)
Sensors: 9-Axis (Gyro/ Accelerometer/ Compass), Barometer, PPG
Black Color (more may be coming)
Dust and Water Resistant (IP67)
From the photos and videos we've seen so far the new LG G Watch R certainly has a bold and large design, one that may leave a few buyers looking elsewhere for their smartwatch of choice. That being said, we can expect tons of different watch straps to be available on release, which should help offer potential buyers more options come release date.
For now the LG G Watch R price and release date remain a mystery, but from what we're hearing the company could make official announcements soon, with the release arriving in the middle of next month. We'll be on the lookout for more details.

This article may contain affiliate links. Click here for more details.