LG G2 Android 4.4 KitKat Update Arrives for the U.S.
Today AT&T announced that both the LG G2 and HTC One are officially getting the update to Android 4.4 KitKat, available starting today. While we've already confirmed the update for the HTC One, this is the first news of any kind for LG's smartphone.
LG and US carriers have been silent on the G2 update to KitKat aside from the initial "late March" update schedule, but today AT&T surprised many by announcing it is ready and rolling out as of today. Last week we saw reports of Sprint also preparing the new software, but AT&T is the first LG G2 carrier to offer it. Read on for more details regarding Android 4.4 KitKat on the LG G2.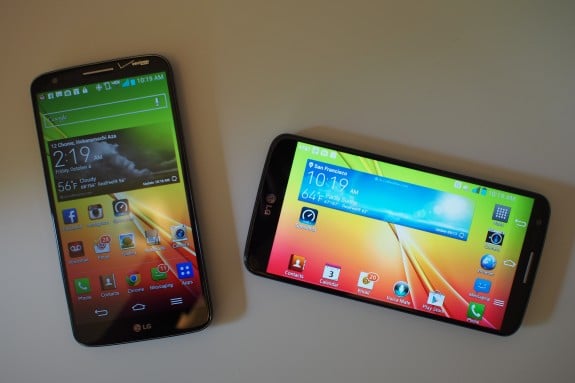 Launching last year with an already outdated version of Android 4.2 Jelly Bean, the LG G2 is an overall exceptional smartphone that had a few similarities to Google's Nexus 5 smartphone. However, just like with past devices, LG has been rather slow with software updates to its flagship smartphone.
This is good news for LG owners as previous devices were usually months behind the Samsung and HTC competition when it comes to software updates, but according to AT&T both the G2 and HTC One are getting the latest and greatest today. All signs were pointing to late March for LG G2 owners, so this should be quite the welcomed surprise. Below is a what to expect video, performance wise, post update provided by LG.
Users can expect an improved user interface with Android 4.4 KitKat, bringing the full-screen immersive modes and other new UI tweaks provided by Google. A redesigned navigation bar, enhanced security, and better closed-caption support. LG has improved the Knock-On feature (double tap screen to turn on/off) as well as improved overall device performance.
Owners can expect smoother performance device-wide, according to the video above, better battery life, and all the cloud printing feature integrated into Android 4.4 KitKat.
AT&T states the LG G2 Android 4.4 KitKat update should roll out starting today, so users can head into settings > about phone > check for updates to get the latest and greatest. We can expect the Sprint and other US carriers to issue the update shortly.