LG G2 Android 4.4 KitKat Update Arriving This Month
The entire situation surrounding LG's G2 getting the upgrade to Android 4.4 KitKat has been rather confusing, but luckily this week we're finally clearing things up with some official details right from the company themselves.
After initial reports and rumors suggested an October release date, which was eventually withdrawn and replaced with a December date, lately we've been hearing early next year. However, today LG Electronics in its hometown of Korea confirmed Android 4.4 KitKat for the LG G2 is starting this month in Korea, and will eventually hit other markets soon. Claiming it will arrive before the end of December, and then continue to other regions.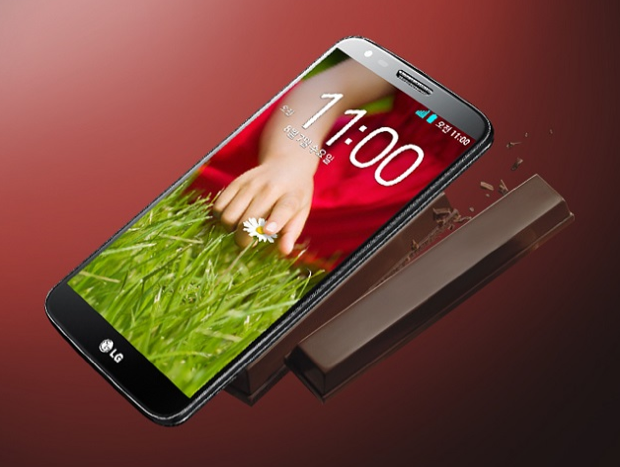 Last week the French carrier SFR, who originally outed and then removed the October release schedule, confirmed that Android 4.4 KitKat would arrive for the G2 in France in late January. Stating the final testing phase is currently underway, and that it should arrive no later than late January.
LG has yet to confirm the update details for any region outside of Korea. Only stating that Korea will receive the upgrade to Google's latest OS before the end of the year, and then they'll turn focus to other regions in 2014. Most likely the testing phase is already under way with some European carriers, as well as those here in the US. We've heard anywhere from late January, to the end of Q1 (March) for the US, so at this point the US release is still unclear.
Read: Android 4.4 KitKat: What's New in Simple Terms
LG worked closely with Google to deliver the Nexus 5 smartphone as the first device to Android 4.4 KitKat, which was loosely based on the company's LG G2. That was followed up with LG releasing the G Pad 8.3 tablet as the first Google Play edition tablet sold with stock Android through the Google Play Store. If these are any indication, LG's been working with Google, and should be able to deliver updates quicker than they have in the past, which is a weak spot for LG.
This is good news as it shows LG is getting KitKat to the G2 in at least one region within 2 months of Google releasing the latest OS, and hopefully the same speedy update arrives for the AT&T and Verizon G2 early next year.

As an Amazon Associate I earn from qualifying purchases.