LG G2 Android 4.4 KitKat Update Continues in the U.S.
The LG G2 Android 4.4 KitKat update is officially arriving in the United States for one more carrier, following a successful update on AT&T and in other countries. We're talking about T-Mobile of course.
After the LG G2 KitKat update arrived last year in the company's hometown, many US users were frustrated with the lack of details and updates here in the states. However, LG stated the update would arrive around the end of Q3, stating sometime near the end of March, and stuck to that statement. That said, AT&T started the LG G2 Android 4.4.2 KitKat update last week, and now users on T-Mobile are getting the same treat.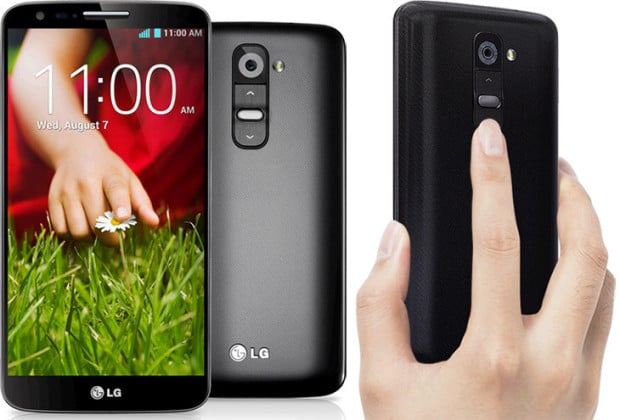 Late last week T-Mobile actually delivered the LG G2 Android 4.4.2 KitKat update to a limited number of users by requiring customers to flash a file on a PC Utility program, which wasn't ideal, but today we can happily confirm the usual over-the-air update that requires no interaction from the user is now rolling out.
Like most updates, the G2 KitKat update will arrive as an OTA update right on users handsets, which only requires the user to select Install (and have over 50% battery life) and wait for the update to download and install. That said, users who are patiently awaiting Android 4.4.2 KitKat for the T-Mobile G2 can head into settings > about phone > check for updates, to get the latest and greatest.
Read: Android 4.4 KitKat: What's New in Simple Terms
The overall look and feel, or user experience, will change slightly with Android 4.4 delivering improved full-screen support, immersive mode to hide onscreen keys, and white font up top. Just to name a few. LG and T-Mobile confirmed UI improvements, and a fix for auto-brightness controls in the support forums, but that's the only changelog thus far.
LG G2 owners can expect plenty of changes and speed increases with Android 4.4 KitKat, not to mention improved battery life and other changes in the what's new list posted above. The update is rolling out for T-Mobile users now, but as usual, expect this to be a staged rollout taking place over the course of the next two weeks.
Sadly for Verizon users there's no additional details yet, but we're still expecting LG and Verizon to issue the update before the end of March.

As an Amazon Associate I earn from qualifying purchases.