LG G2 Android 4.4 KitKat Update Continues to Arrive for More Users
The LG G2 Android 4.4 KitKat update is arriving for more users in the United States this week, as well as throughout the UK, as the company continues to update its flagship smartphone to the latest version of Google's Android operating system.
The update process to Android 4.4.2 KitKat for the LG G2 has been somewhat tiresome for many owners patiently awaiting its arrival, but LG delivered throughout the month of March to almost all regions in the US, and this week Verizon is finally enjoying the same update.
Read: LG G2 Android 4.4 KitKat Update: What You Need To Know
LG initially promised an update would arrive sometime near the end of March which would deliver Android 4.4.2 KitKat to the LG G2, and that slowly arrived all month long. Starting with AT&T in February, then arriving for other carriers in the US. Verizon and some UK carriers are now finally getting the same update this week as well.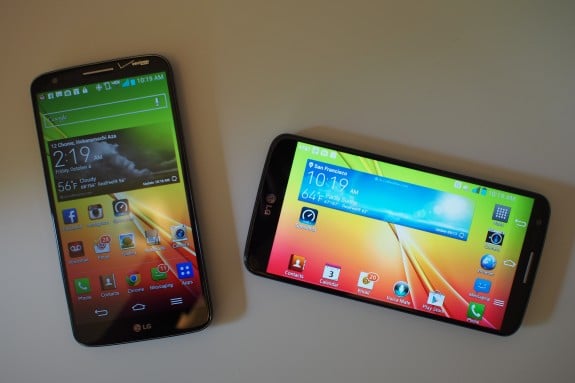 After failing to hit the "End of March" timeline many Verizon Wireless LG G2 owners were getting frustrated by the lack of updates, details, or even information, but thankfully that all ended last week. After months of waiting and silence, the LG G2 Android 4.4 KitKat update for Verizon Wireless finally arrived, although not through traditional means.
Rather than being delivered as an over the air software update right on owners devices, the Verizon LG G2 Android 4.4 KitKat update was only available from the Verizon Software Upgrade Assistant tool on a desktop PC or laptop. While it was nice that owners would finally have the latest software, not everyone has a Windows PC, nor the time to connect to a computer and download all the required programs before getting the latest software upgrade.
However, for those with a Verizon LG G2, we're happy to confirm the Android 4.4.2 KitKat update is indeed rolling out over the air as we speak. Meaning users should have received a notification this weekend, or in the next few days, prompting them to download the latest software for their device. This is Android 4.4.2 KitKat, and along with it comes plenty of changes, improvements, and performance boosts.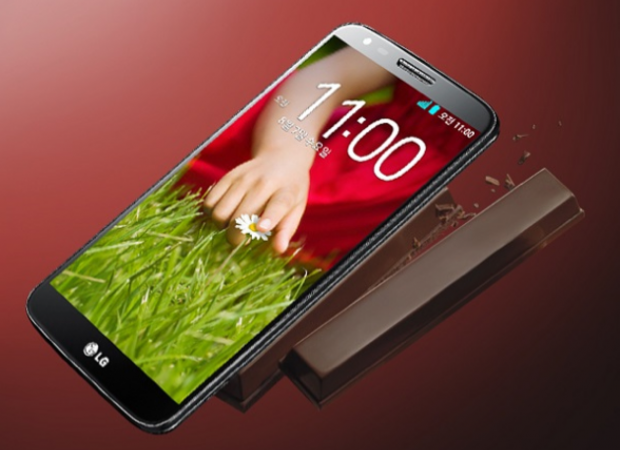 We've received word from multiple readers that this actually arrived this morning, rather than over the weekend, which is a sign that as expected this will be a staged rollout. The update won't arrive for everyone at once to ensure there's no major problems before a wide release, and will eventually hit all smartphone users over the next few days. Our own LG G2 received Android 4.4.2 KitKat Monday, and users can expect the same to be delivered soon.
Read: LG G3 Takes Aim at the Galaxy S5
This means all major US carriers now have received Android 4.4.2 KitKat on the LG G2, and the few remaining international carriers will need to do the same. This week we also have good news for those in the UK, as the update is also readily available for those with a G2. Oddly enough the LG G2 KitKat update in the UK has been available through LG's own support tool for months, it's just now starting to arrive over the air for multiple users.
YES!! @LGUK #G2 Android 4.4.2 upgrade just started. Fingers crossed it's as successful at the G Pad upgrade. @coolsmartphone @PaulOBrien

— YorkshireTaff (@YorkshireTaff) April 21, 2014
If you're an LG G2 owner in the UK and have yet to update your smartphone to the latest Android 4.4.2 KitKat, you can also expect the update to arrive this week. Good news all around, and hopefully these speedy software updates continue from LG.
What to Expect
The LG G2 Android 4.4.2 KitKat update delivers tons of new features, but also severely impacts performance and battery life, for the better. The G2 launched with Android 4.2 even while Android 4.3 had been available for months and months, so the update to KitKat is quite big. Skipping Android 4.3, 4.4, 4.4.1 and going right to Android 4.4.2 users should see a huge difference all around.
Read: LG G2 Android 4.4.2 KitKat: What to Expect
With such a major jump in Android versions the LG G2 will be significantly faster, as Android 4.4 delivered tons of tweaks to improve performance. Users can expect a new white font and notification pulldown bar, a better keyboard with Emoji support, better Google Hangouts experience, improved security, and longer battery life.
LG Mobile released a video earlier this year showing exactly what users could expect regarding performance, and it shows just how much faster and more smooth the LG G2 will be after the update to Android 4.4.2 KitKat completes.
While that's just a small sample, users can expect plenty of other minor changes and improvements. Of course, some updates do cause other issues to arise, but so far no major reports have surfaced from any carriers regarding issues. Meaning the update should be a smooth process with no ill effects.
As a reminder, the LG G2 Android 4.4.2 KitKat update on Verizon and elsewhere is a staged and gradual rollout. If you haven't received it today don't panic, as it should be arriving sometime over the course of the next few days.