LG G2 Android 4.4 KitKat Update Problems Emerge
The LG G2 Android 4.4 KitKat update has been rolling out to various users and carriers over the past two months, bringing with it loads of changes, performance improvements, and updating the device to the latest version of Google's Android.
AT&T in the United States was first to issue Android 4.4.2 KitKat for the LG G2, and since we've seen the same tasty update arrive for T-Mobile, Sprint, Canadian users, and finally this past week for Verizon Wireless. However, we're getting various reports flooding in that this update isn't going as smooth as we initially had hoped.
Read: LG G3: 6 Things We Know So Far
Currently the LG G2 Android 4.4.2 KitKat update is still arriving for multiple users on Verizon Wireless in the United States, as well as some carriers and unlocked models in the UK. And while we'd still suggest owners accept and download this latest software, more and more reports are starting to surface that a few issues are starting to appear.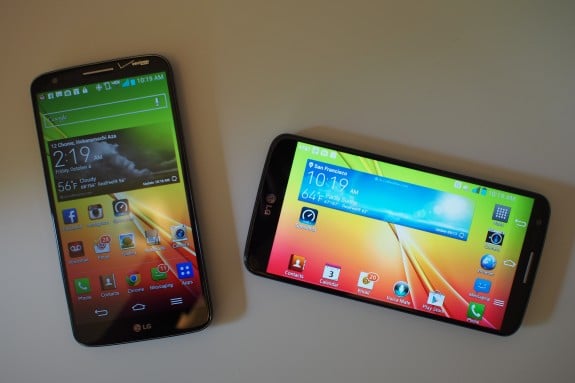 Last week the final US update arrived for the LG G2, with Verizon Wireless finally starting to update its version of the popular handset to the latest version of Android. While we haven't heard too many complaints from owners with the previous releases, we're now starting to see tons of negative feedback from Verizon Wireless users.
After hearing plenty of reports and negative responses, a further look shows this isn't exclusive to Verizon Wireless. The LG G2 Android 4.4.2 KitKat update seems to be causing a few issues for more than just a small number of users.
Our coverage of the LG G2 Android 4.4 KitKat update has been flooded with comments from angry users experiencing all types of problems, and a quick look around the web yields similar reports. Talks of 4G LTE and data drops continuously causing issues for users, to a massive issue where the screen is substantially dimmer than before the update.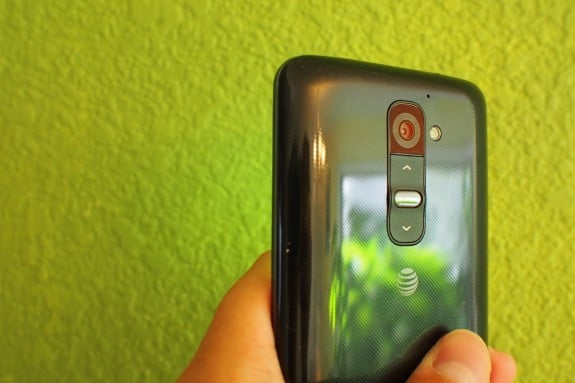 A quick look at a few Android Forums shows that many user complaints aren't alone, and more and more have continued to surface. We're hearing reports of major battery drain, connectivity dropouts, and there's an ongoing issue where the popular third party keyboard SwiftKey is crashing with a "force close" on all LG G2 devices that have been updated to KitKat. That's likely a SwiftKey problem that will be addressed in an update from them, but still equally frustrating for users.
Taking a look at comments we've received in our own threads and via email, below are a few of the most common issues being found after updating the LG G2 to Android 4.4 KitKat, and a few things that may help users out.
Dim Screen
For whatever reason this update apparently changed the screen brightness to a much lower level. Of course this is a simple option in settings, but LG could have made the change to try and conserve and improve battery life. Many reports suggest the slider for brightness right in the pulldown bar has been removed, so users just need to head into settings and change this.
Tap the gear-shaped settings icon in the application tray or at the top right of the notification pulldown bar, and head to "Display" to change this. In here simply select brightness and move it to a desired level, or check auto-brightness for optimal results indoor and outdoors. Full brightness will cause the battery to drain quickly, so use with caution.
Battery Life
Android 4.4 KitKat is supposed to improve performance and battery life. The results seem fine for most carriers, but loads of Verizon LG G2 owners are frustrated with poor battery life after the update. While this can be due to a number of things, make sure screen brightness isn't at 100%. Apps and location data play a large role in battery life, so we'd suggest users check what apps are looking for location data.
Facebook Messenger, Google Maps, and many other 3rd party apps all use GPS and WiFi for location requests. Android 4.4.2 KitKat has a new mode for controlling how this is done. Unless you need GPS for Navigation on a daily basis, we'd suggest changing this in settings.
Settings > Location > and change to battery saving mode. This is a new option in Android 4.4 KitKat with three levels to choose from, and personally I use battery saving mode.
Force Close Popup
While we're still investigating what seems to be the root cause here, users are experiencing an annoying popup message reading process com.google.process.gapps has stopped, Google Play services has stopped, or an issue with Swiftkey crashing the LG G2. Swiftkey will likely need to issue an app update via the Google Play Store to solve this, but we're still looking for more details.
It's always good to do a reboot after you'd done a major software update such as this, which could fix a few of these small problems with apps crashing or force closing. Otherwise, another software upgrade could be needed from LG and Verizon. We'll report back once we hear anything further on this matter.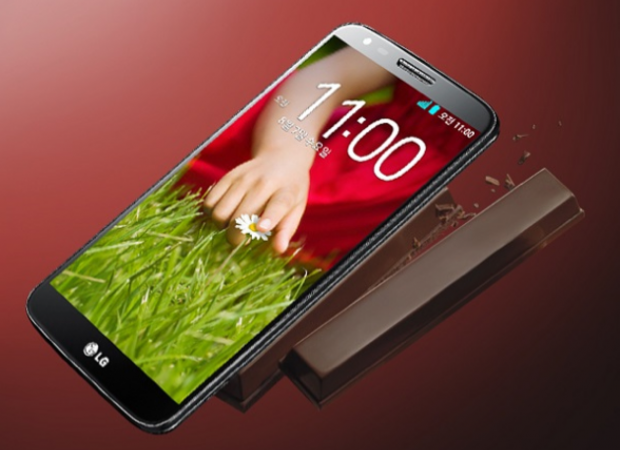 Factory Data Reset
Most Android software updates go smooth and users don't experience issues, but apparently more than a few problems have been discovered on the LG G2 KitKat update. While a factory data reset is the last resort, this could solve many issues, force close problems, or poor battery life we're hearing after the update.
Read: How to Backup Android in 5 Easy Steps
A factory data reset will completely wipe the phone out, and take it back to the factory out of box state. All user apps, data, and information will be removed, and users will need to go through the process of setting it up like a brand new phone again. A major update from Android 4.2 to Android 4.4.2 could be the cause here, and as a last resort users can try a full reset.
Google has a decent backup system which will reinstall apps, game saves, and app data to the smartphone (and even your wallpaper) if the backup options are enabled. Head into Settings > Backup & reset > and make sure to check the box for back up my data, and Automatic Restore. Then complete the factory data reset (which removes everything) and restore all your apps, games, and settings.
Again this is a last effort, one which we usually don't like to recommend, but may help solve some of the issues we're hearing has plagued owners of the LG G2 once updating to Android 4.4.2 KitKat.
What Now?
We've reached out to LG and Verizon regarding some of these issues, and will report back once we hear any more details. Sadly some updates can cause issues for certain users, but we've also received loads of comments that the update has been nothing short of excellent.
Not everyone is experiencing issues after updating the LG G2 to Android 4.4.2 KitKat, but if you are, try a few of the options outlined above. It's possible that another quick bug-fixing update could arrive for Verizon (and other carriers) just as we've seen LG and AT&T do earlier this month to solve a few post KitKat bugs.
Issues or not, the update will continue to arrive and rollout for all LG G2 owners on Verizon Wireless and around the globe. Users in the United States can be hopeful for more testing and a new bug fixing update in the near future.

As an Amazon Associate I earn from qualifying purchases.