LG G2 Android 4.4 KitKat Update: What You Need to Know
The LG G2 Android 4.4 KitKat update in the United States is nearly complete. After beating initial plans of a late March arrival on AT&T, we've seen the new software upgrade arrive for multiple carriers around the US.
Sadly many users are still waiting for it to arrive. Most notably those on Verizon Wireless. The LG G2 hit the market just before Google revealed Android 4.4 KitKat, so they were already in a tough spot, but it launched with Android 4.2 and not even the latest Android 4.3 Jelly Bean. Fast forward to the month of March, and LG is finally catching up with Samsung and HTC for its flagship smartphone.
Read: LG G2 Android 4.4 KitKat Update: What to Expect
With the LG G2 Android 4.4 KitKat update arriving throughout the US, for many carriers in Canada and more, below we'll go over what owners of the smartphone can expect, what changes they'll see, and even what Verizon owners can expect that are still waiting for it to arrive.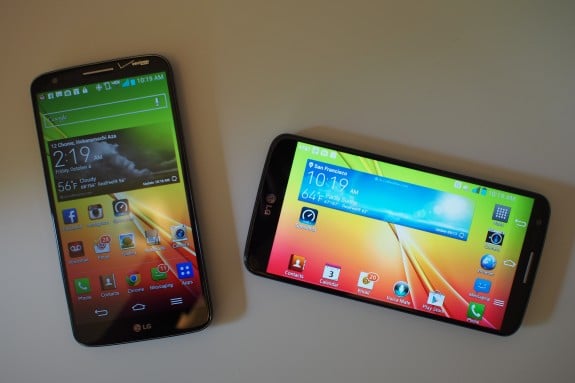 Due to both LG and carrier silence, the entire update was rather frustrating with nothing more than a "late March" release date, but eventually everything worked out for most US users. In late February AT&T and LG shocked many by dropping the update, which was quickly followed by T-Mobile.
Sadly Verizon and many Sprint owners are still waiting for the latest and greatest. Android 4.4 KitKat for the LG G2 brings tons of improvements, a faster experience, better security, and new visual changes all for the better. There's plenty of new stuff, and we'll go over it below so users know all they need once it arrives.
Read: Android 4.4 KitKat: What's New in Simple Terms
 The LG G2 Android 4.4 KitKat update has arrived in the United States for AT&T, T-Mobile, and most Sprint owners. Once again leaving those on Verizon Wireless waiting impatiently. Below we have a video showing what to expect, and how we think the rollout will continue moving forward.
What to Expect
As mentioned above, the LG G2 Android 4.4 KitKat update has plenty of new features. With the G2 being on 4.2 Jelly Bean, and not 4.3, they've skipped an entire release of performance improvements, UI tweaks, security enhancements and more. Meaning this is a pretty big update all owners will want to accept and enjoy.
While Android 4.4 brings a fullscreen immersive mode, new white font, emoticons to the Google Keyboard, and tons more, LG shared a video of how its phone will perform after the update. Take a peek below at how much better your phone will be once you receive the upgrade.
Pretty noticeable difference right? Google focused on making Android 4.4 KitKat the fastest and most smooth, seamless experience yet, and LG built on that to improve the LG G2 front to back. Many owners are already enjoying this, and those on Sprint and Verizon are up next.
Sprint Wraps Up First
This weekend Sprint finally launched the LG G2 Android 4.4 KitKat update, but so far its been a very slow and staggered release. Just like most software updates, it's going out to a small number of users first, to make sure everything runs smooth, then will hit all users over the next 7-10 days.
Gotta Be Mobile has received a few tips and emails from users that have yet to receive the LG G2 KitKat update on Sprint, but also multiple confirming it has indeed arrived. All this means is this is a staggered release, and you can expect it to arrive this week, or by the weekend at the latest.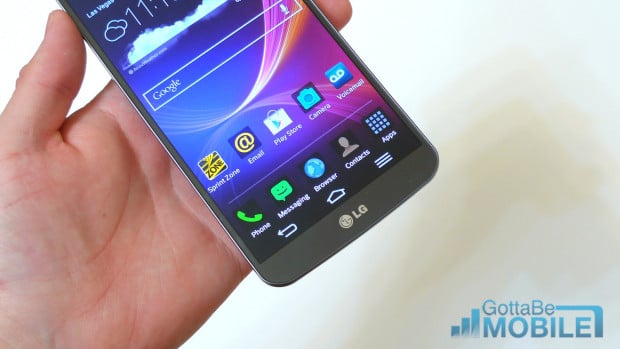 Verizon Up Next
US Carriers rarely overlap each other when it comes to news, announcements, or even software updates. Especially Verizon. This means we don't expect the Verizon LG G2 Android 4.4 KitKat update to start for at least another 1-2 weeks. Simple because Sprint isn't quite done with the rollout.
It's possible that as early as next week Verizon could update the support pages online, hinting that the update is coming soon, but that's being generous. Verizon is usually the last carrier to updates, and is the only US carrier that still has yet to update the Galaxy S4 or Note 3 to KitKat. That's a different manufacturer yes, but those are two very important devices for Verizon, ones that still have yet to receive an update. Sound familiar LG G2 owners?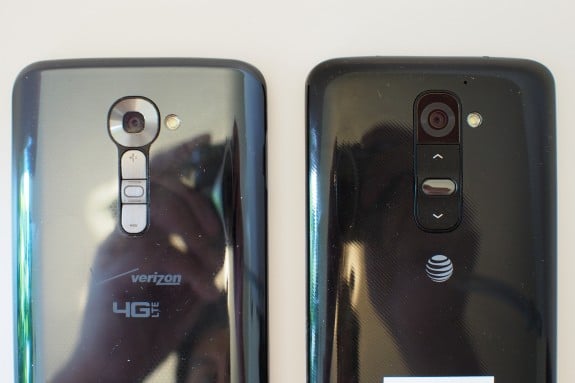 With that in mind, the LG G2 Android 4.4 KitKat update from Verizon could be much further out than we think, but we can't say for sure. Hopefully it arrives inside the month of April, and we'll update you all the moment we know more. There is an unofficial build floating around on XDA Developers, but we'd suggest waiting for the real thing, unless you want to root and hack your smartphone. In that case, just install CyanogenMod.
Minor Visual Differences
While the jump from Android 4.2 Jelly Bean to Android 4.4.2 KitKat is a big one, there isn't any major UI changes from either side. Yes Google has new white font instead of the LG blues, which you'll notice in the pulldown bar, but most of the UI remains unchanged.
Users will see fullscreen support where the notification bar and on-screen keys fade away using the full 5.2-inch screen for apps and games, and the standard messaging app has been replaced by Google Hangouts. Those few things aside, the looks won't change too much, but performance certainly will. Don't expect to notice things looking too different, but you'll feel the faster experience.
Introduce New Issues
Sadly not all updates go 100% according to plan. Albeit minor issues, we're expecting at least a few problems to arise from at least one or two of the major US carriers after the update. Some complain about lower battery life, decreased performance, or just major glitches that require a full phone reset.
That being said, there's nothing we've seen thus far that show the LG G2 Android 4.4 KitKat update having ill-effects. The new software makes the phone faster and more efficient, so if anything battery life and performance should be better. With the update taking this long to arrive, we're hopeful that LG fixed any issues or bugs before the rollout. Surely Verizon will triple-check it before it goes live, just to make sure its customers don't have issues.
Overall, expect a smooth transition from Android 4.2 Jelly Bean to Android 4.4 KitKat on the LG G2.
LG G2 Android 4.4.3 Update
Lately we've been hearing a lot about an upcoming Android update to 4.4.3 KitKat right from Google. Naturally this will arrive for the Nexus 4, 5, and 7 first, and eventually other Nexus devices and Google Play edition smartphones and tablets. While this isn't 100% confirmed yet, most rumors have this coming in sometime soon.
When will the LG G2 Android 4.4.3 update arrive, if Google indeed releases a new version of Android? If it's a quick bug-fixing update and security patch LG could implement it rather quick and push it to LG G2 owners, but if there's bigger changes, we don't expect to see another software update from LG anytime soon. As in 4-6 months or longer. By then Android 4.5 or 5.0 could be here, but we're just guessing at this point.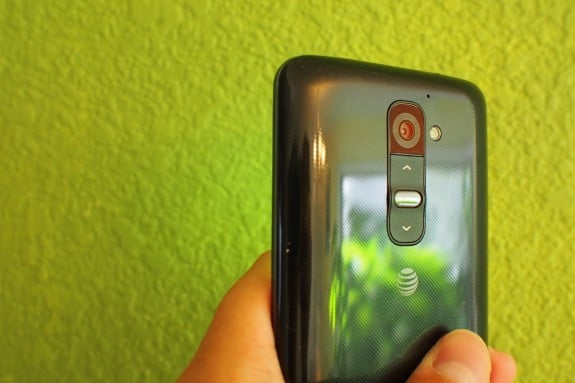 Final Thoughts
In the end this update has been a better experience than we thought. While LG didn't beat Samsung, Motorola, or HTC for the most part, the LG G2 Android 4.4 KitKat update still arrived rather fast. LG has made huge improvements to the speed of its updates, even if Verizon Wireless owners are still stuck waiting.
The LG G2 is on the absolute latest version of Android ahead of many Galaxy S3, S4, and Note 3 owners, which is surprising, and we expect LG to continue to improve on software updates and speed as 2014 continues. If you're enjoying the latest update, drop us a comment with your thoughts.