LG G2 Android 5.0 Lollipop Update: 5 Things to Know
With the LG G3 Android 5.0 Lollipop rollout nearly complete, LG has been spending a lot of time along with partnering carriers delivering the LG G2 Android 5.0 Lollipop upgrade. Over the past month a few US carriers have pushed out updates, but today two more LG G2 Android 5.0 Lollipop updates arrived. That said, below are a few things LG G2 owners will want to know.
In December, LG started pushing out updates for the LG G3 to Android 5.0 Lollipop, but those were outside of the US. Over the course of the past month though, many G3 owners have received the highly anticipated update, and even a few with the LG G2 have as well. With the G3 out of the way the G2 is now the main focus.
Read: LG G2 Android 5.0 Update: What to Expect
As expected, the LG update has been very slow, and the company isn't sharing too many details. That said, Verizon kicked off the LG G2 Android 5.0 update on March 30th, and today two more carriers have joined in on the fun.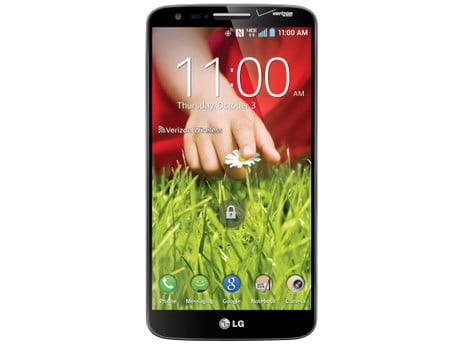 The LG G2 Android 5.0 update is much needed, considering the initial update to Android 4.4 KitKat last year introduced loads of issues for millions of owners. Most of those have been fixed over the past year, but the new Android 5.0 update is bringing a few of them back. Read on for what we know about the update, how you'll benefit from it, as well as some potential issues you may run into.
Prepare Your LG G2
This isn't the latest version of Android 5.0 Lollipop, which is 5.1, but this is Android 5.0.1 Lollipop, which comes in well over 500MB in size. In fact, the AT&T LG G2 Android 5.0 update is nearly 800MB in size, so you'll need to be prepared before you accept the update.
Read: 5 Things to Do Before the LG G2 Android 5.0 Update
As many G2 owners know, updates can often times cause more harm than good. The KitKat update introduced loads of issues, so you'll want to be extremely prepared. It's always a good idea to backup your LG G2 before the update, not to mention go over the five things detailed in our link above.
Once the update actually arrives make sure you're on a WiFi connection, as it is large and can eat a big portion of your monthly data allotment. Then, you'll also want your battery at least 75% full, or on the charger just to be safe.
T-Mobile & AT&T Update
While Verizon was one of the first carriers to push out the LG G2 Android 5.0 Lollipop update, others haven't been as fast. However, we have good news. This morning T-Mobile announced the LG G2 update is available starting today with the LG software update tool, and is also rolling out as a typical over the air update. Then, this afternoon AT&T joined in on the fun, and confirmed its LG G2 is getting Android 5.0 Lollipop starting today as well. We've yet to see it on our AT&T unit, but it should hit all devices over the next two weeks.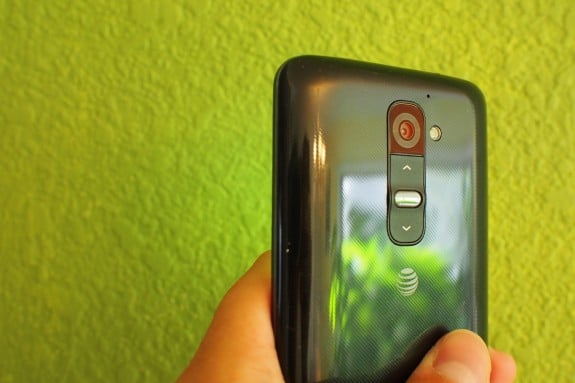 As we said above, you may not receive it right away. Both carriers slowly deliver the update over the course of a few weeks, but you can try and get it now by heading into settings > about phone > and checking for updates. AT&T only lets you check once per day, so keep that in mind, and try again tomorrow. Otherwise, you'll get a notification in the near future that the update is ready. If you need to postpone til you get home to charge your phone or finish your work day, you probably should. As your device will be unusable until the update finishes. It should take less than 10 minutes.
New Features
Users can expect a flat and modern styled user interface with many tweaks and improvements delivered with Android 5.0 Lollipop. Some of those include better battery live, smooth performance, enhanced notifications and a new notification pulldown bar, better lockscreen options and lockscreen notifications, and more. Not to mention some of the animations and effects delivered by Google with Android Lollipop. We've yet to try it ourselves, but this should fix many of the key issues that Android 4.4 caused for LG G2 owners. The update will bring your device to Android 5.0.1 Lollipop, not the latest Android 5.1 released late last month.
Read: Android 5.0 vs Android 4.4 KitKat: What's New in Lollipop
Neither AT&T or T-Mobile released a changelog, and instead direct users to the Google Lollipop landing page. Material Design is the new user interface guidelines, and users should see more colors, animations, effects, and much more. The biggest change will be the new on-screen buttons, the notification pulldown bar, and the lockscreen. Above is a slideshow showing users what's new in Lollipop, although LG didn't introduce all of them, but most are included.
LG G2 Android 5.0 Problems
One thing we can't stress enough is the backup of you device before the update, as we mentioned above. While most users that have updated the LG G2 to Android 5.0 Lollipop are loving the better performance, fast experience, improved battery life, and new features, others are reporting a different story.
The long list of new features doesn't mention any of the bugs that will be introduced, but there will likely be a few. Users are reporting some apps are crashing and freezing, which may not be updated to support Android 5.0 Lollipop, and there's also a few bugs in Lollipop that Google themselves are working hard to fix. While some users have nothing but positive things to say about the LG G2 update, others are claiming battery life is awful, performance isn't any better, and the keyboard seems glitchy and sometimes doesn't register what you type. Most likely you won't have problems, but if you do, a reset will fix them, which is why users should do a backup before accepting the OTA update.
I just got android 5.0.2 on my phone.. And whoa! This is amazing #lgg2 #android

— Seb (@sebxy) April 9, 2015
Google has already released Android 5.1 Lollipop, and we're hearing Android 5.1.1 Lollipop could be coming soon to fix a "memory leak" issue which is causing apps to freeze, crash, or become slow. A reboot will typically solve these issues if you're experiencing it, but only temporarily.
Don't let the potential problems stop you from accepting the update, just know that some are having a few problems, while others are loving everything it has to offer.
LG G2 Lollipop Bug Fixes
If you've updated your LG G2 on Verizon, AT&T, or T-Mobile to the new Android 5.0 Lollipop update and do have problems, don't worry. We've gathered a list of problems and fixes that you'll want to check out in case you're experiencing any issues.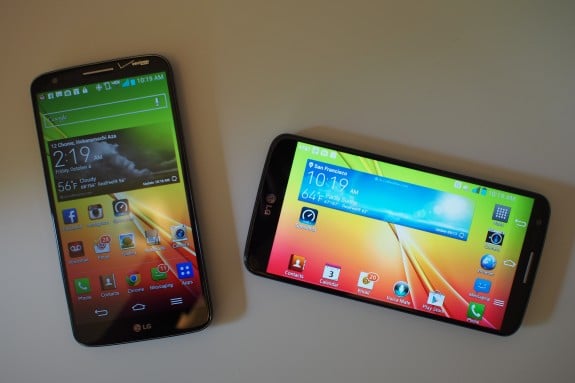 Overall the LG G2 Android 5.0 Lollipop update should bring plenty of improvements, and outweigh any negatives, but if you are experiencing problems hit the link above for more details. The update needs a few days to settle in, and a few reboots should have your LG G2 running great in no time. Lollipop is supposed to improve battery life, make the device faster, and introduce lots of new features and looks. If you do have problems, try a factory data reset as a last resort.
All said and done, a few potential problems are from the update itself, and not LG. This means that you'll likely have to wait for Android 5.1 Lollipop to arrive sometime over the course of the next few months.
Currently the LG G2 on AT&T and T-Mobile are both getting the update, and if you're still waiting on Verizon, their rollout should finish any day now if you haven't received it already. Users should be patient, enjoy it once it arrives, and hopefully everything goes smoothly. Drop us a comment below if you have any issues, questions, or concerns.

As an Amazon Associate I earn from qualifying purchases.