LG G2 Android 5.1 Lollipop Update: What to Expect
Earlier this year the LG G2 was finally updated to Google's latest Android 5.0.2 Lollipop update after months of waiting and a few missed deadlines, and now the next major update owners are anxiously awaiting is the LG G2 Android 5.1 update. And while we don't have any exact release details from LG, here's what users can expect.
Android 5.0 Lollipop was announced on October 15th and released in November of last year. Within a few weeks LG pushed the update out to both the LG G2 and G3 in select regions, and over the past two months all US carriers and many around the globe have done the same.
Read: LG G4 Review
That said, the LG G2 Android 5.0 Lollipop update introduced a pile of small issues and multiple bugs that have plagued some users, and an update to Android 5.1 Lollipop should fix most of them, if LG indeed releases an update. Below are a few details regarding what owners can expect from an LG G2 Android 5.1 Lollipop update.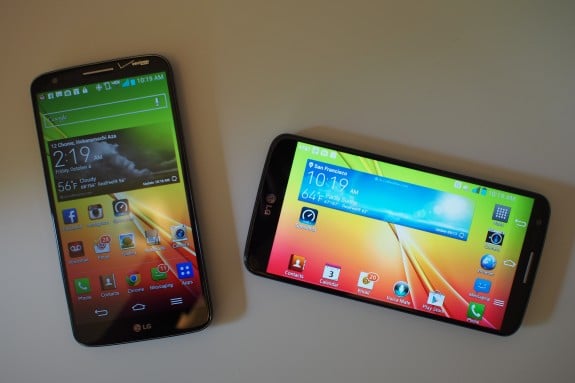 At the moment there are no exact details regarding the LG G2 Android 5.1 update, from LG or its partnering carriers. However, we've seen some progress on Android 5.1 for LG in multiple forms. For one, the LG G4 is running Android 5.1 out of the box so LG is already ahead and can focus on delivering the same software update for the older LG G3 and G2 from 2013. Then, late last week LG started pushing the latest Android 5.1.1 Lollipop to the LG G Flex 2, which was released in February.
This means LG's two latest smartphones are already running Android 5.1 Lollipop, and the company is more than likely very far in the update stage for the G3, testing the software, and preparing to release an update. The same could happen for the LG G2, but we've also seen some reports that the Canadian G2 won't see Android 5.0 at all. What this means is the LG G2's that did receive Android 5.0.2 may stay on it, and only see some small bug fixing updates, or LG could do what they should, and eventually push out Android 5.1 Lollipop.
Read: Android 5.0 vs Android 4.4 KitKat: What's New in Lollipop
Back in April the new LG G4 was announced with the latest Android 5.1 Lollipop software, something the company promised to deliver to the LG G3, and hopefully the G2 as well. It is possible that the G2 will never seen Android 5.1, but that's doubtful given all the issues many owners are currently facing.
LG G2 Android 5.0 Problems
Google quickly released Android 5.0.1, 5.0.2, 5.1, and now the latest Android 5.1.1 Lollipop was released in mid May. However, the LG G2 is still stuck on Android 5.0.2 and plagued with tons of problems. Not to mention some small carriers outside the US haven't even pushed out Android 5.0 yet, meaning some are still on Android 4.4.4 KitKat. And while most owners are enjoying the new interface, better battery life, and smooth performance, some are reporting multiple problems. Problems we're assuming have already been fixed or are currently being worked on, and should be solved by Android 5.1 when it arrives.
We've heard horror stories about battery life being extremely bad, some aren't charging properly, devices that reboot daily, WiFi issues, text message keyboard problems and more. And while some of these may be LG-related, others are problems inside of Android 5.0 that Google has since fixed with 5.1.1 Lollipop. The famed "memory leak" issue causes apps to slow and eventually crash, or make the phone reboot, which is what we're getting the most complaints about.
Read: LG G2 Android 5.0 Update Problems & Fixes
Above we've put together a list of some potential problems and fixes for the LG G2 Android 5.0 update, but it's worth noting not all users have reported issues. Some are loving all the changes, while others, not so much. Your best bet is a factory data reset, which will erase all user data, but that's been shown to fix most the LG G2 Android 5.0 update issues.
The LG G2 is suffering from lots of issues after Lollipop, to the point that some users have claimed it's unusable. This is bad news for LG, and you can bet they're working hard on some fixes.
LG G2 Android 5.1 Lollipop Update
For now we have no details regarding when the LG G2 will be updated to Android 5.1 (or Android 5.1.1) Lollipop that Google released in March and then again in April, or if LG plans to even release an update at all. As mentioned above, last week LG released Android 5.1.1 Lollipop for the G Flex 2, which was announced back in January and was running Android 5.0.2, and this is good news for G2 owners in terms of progress. This means both the LG G4 and G Flex 2 are on the latest Android 5.1, and LG can focus on doing the same for the LG G3 and eventually the G2.
Read: Android 5.1 vs Android 5.0 Lollipop: What's New
We've reached out to LG regarding the Android 5.1 update, and when or if users can expect it to arrive, and we will update if we hear back. LG Mobile was one of the fastest manufacturers to release Android 5.0 initially, and hopefully the same can be said about Android 5.1 Lollipop.
An LG G2 Android 5.1 or 5.1.1 Lollipop update should improve battery life, fix the app crashes and stability problems, introduce some new features to lockscreen controls, which we've seen already arrive for the international LG G3, and more.
Again, LG has yet to confirm Android 5.1 Lollipop for the LG G2, but we're assuming it will see the update, we're just not exactly sure when. The main focus now is the G3, and hopefully updates for the G2 won't be too far behind. We've heard a few reports suggesting end of June, but G2 owners will likely be waiting into mid-summer if not longer for Android 5.1 to arrive.
U.S. Carriers
Carriers in the United States were last to push Android 5.0.2 Lollipop to the LG G2, and some outside of the US still haven't even even received it. This is bad news as it likely means LG is still working to deliver 5.0 to everyone, then should move to Android 5.1 next. Not to mention we'll see international variants be updated first, then eventually an arrival in the United States.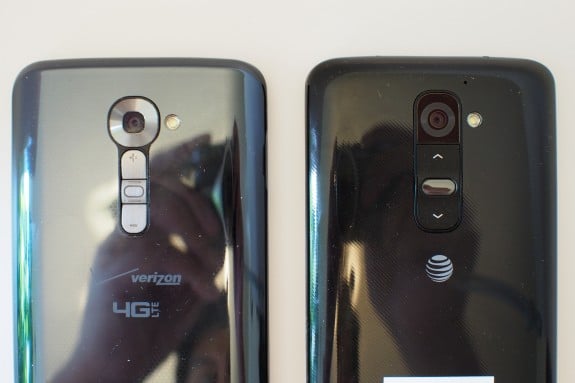 We've heard reports that Samsung is working to deliver Android 5.1 to multiple devices in June, and LG is likely aiming for the same time frame. That said, US carriers may cause a few delays, and push the update into July or August, but it's hard to say at this point.
Delays
Of course, delays are always a possibility, and we've seen plenty of them from LG in the past few years. Lately they've done a better job regarding software updates for many smartphones and tablets, but the possibility of delays is still very real. LG was likely working hard on Android 5.1 Lollipop after it was released in March, but then last month Google released Android 5.1.1 with more fixes and improvements, which could have pushed back the release even further.
Users can expect LG to add some of the Android 5.1.1 fixes to the 5.1 release, or switch gears and update straight to Android 5.1.1 Lollipop later this summer. LG will be adding the new LG G4 UX 4.0 interface changes to the G3, but we've yet to confirm the same will happen for the G2.
As it stands right now we're expecting to start seeing international variants of the LG G2 see Android 5.1 or Android 5.1.1 in June or July, and then US carriers will shortly follow. It's hard to say with both LG and carriers being silent, but hopefully an update comes with new features, better stability with improved performance and more all within the next 2-3 months.
With the phone approaching its 2-year anniversary, Android 5.1 could be its last update, with Android M never arriving, so that is another reason this update could take longer than many owners would like. We'll update the moment we hear anything official from LG, or from carriers around the globe.