LG G2 Mini Announced to Take on the Moto G
The popular LG G2 from last year will soon have a "mini" companion, as today the company just announced the all-new LG G2 Mini. Coming with a 4.7-inch display it isn't very small, and is aimed at the budget market.
After teasing a few photos of the small G2 Mini last week, this afternoon LG has officially announced the smartphone just a week before the annual Mobile World Congress show where we're also expecting to see the new Samsung Galaxy S5. Many were hoping to see the same LG G2 specs in this smaller phone, as not all consumers want a large 5.2-inch smartphone, but sadly the specs are quite underwhelming.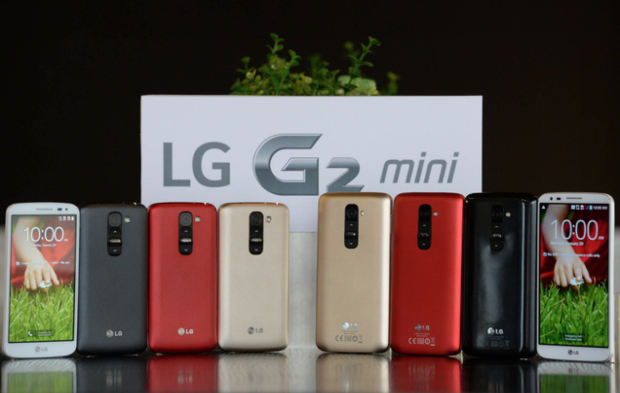 Initial rumors promised a powerful smartphone in a compact package, aimed at taking on the Moto X and a few other smartphones, but now we have more details it's clear LG is going for the mid-range budget market with the G2 Mini.
Following a similar approach as Motorola with the Moto G, LG has delivered a medium sized Android smartphone with rather low-end specs. Sadly that large 4.7-inch screen isn't very "Mini" but comes with a poor qHD 960 x 540 resolution. Even the $179 Moto G has a 720p HD display, but the rest of the specs leaves the G2 Mini in a decent position to sell.
Read: LG G2 Review
LG confirmed we have a 1.2 GHz quad-core processor with 1GB of RAM and 8GB of internal storage. However, some regions can also choose the NVIDIA Tegra 4i quad-core processor, but LG was light on details. The phone has an 8 megapixel camera around back and a decently sized 2,440 mAh battery given the low screen resolution. The best feature is undoubtedly the version of Android on board, which is the latest Android 4.4 KitKat.
The LG G2 Mini will launch in March across the globe, and so far there's no new details from any US specific carriers, but we could see AT&T or T-Mobile on board.