LG G2's 13-Megapixel Camera Challenges HTC One, Nokia Lumia
On the latest LG G2 smartphone, the manufacturer is highlighting its new 13-megapixel camera with optical image stabilization technology as a key feature of the device. According to LG, the OIS technology not only helps users photos that are sharper without camera shake, but also helps users take better photos in low light features. OIS, coupled with a longer shutter, will allow more light to hit the sensor, allowing the camera to capture a more bright image without even needing to use an artificial flash.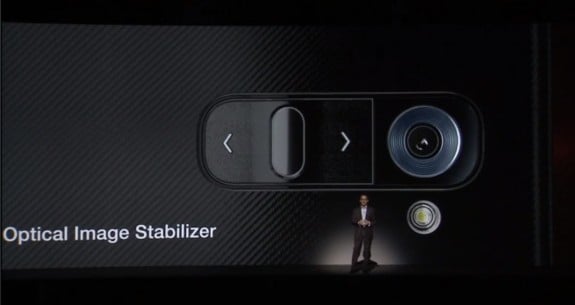 Though these features have been available on competing smartphones from HTC and Nokia, like the former's One and the latter's 920, 925, and 928 devices, LG says that this is the first smartphone that couples a 13-megapixel camera sensor with an optical image stabilizer.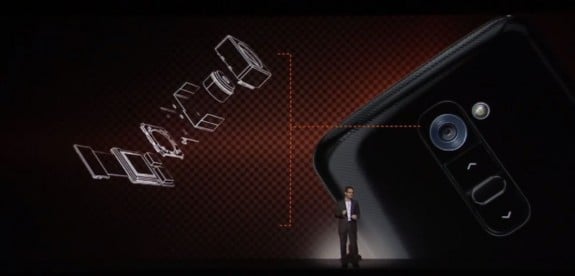 Camera features have been an ongoing contention between different smartphone manufacturers to highlight the photography experience on a smartphone. In addition to internal camera changes, LG has also made the camera lens with a sapphire glass cover that's also resistant to fingerprints. This is important as the buttons for the phone have been relocated to the rear just below the camera module.
Moreover, LG is mapping the volume key to quickly launch the camera. Given that many users are taking more self pictures, or selfies, this will allow users to quickly launch the camera app and also snap a self portrait with a front-facing camera. Additionally, as the volume button is located on the rear, users can do this in one-hand safely without having to worry about pressing the onscreen button with their other hand or dropping the phone.

As an Amazon Associate I earn from qualifying purchases.